The Concept of a Self Drive Desert Safari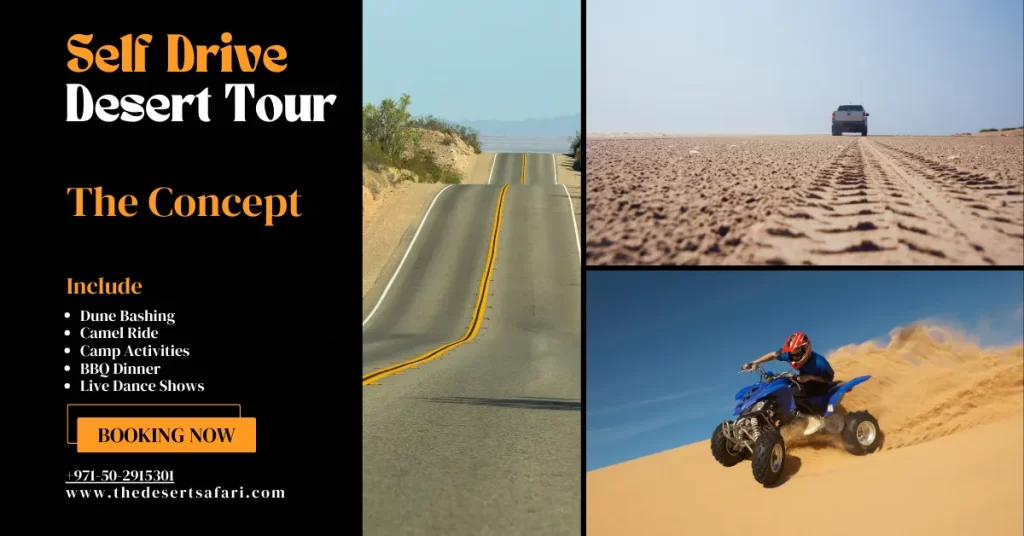 Desert safaris in Dubai are a popular way to explore the enchanting world of the Arabian Desert. While most tourists opt for guided tours with pickup services, many adventurers embark on self-guided safaris. So, what's the appeal of a desert safari without pickup? This comprehensive guide will dive into the thrills and challenges of planning and executing your desert adventure.
Advantages of a Desert Safari Without Pickup
Taking charge of your desert safari allows you to enjoy the flexibility and freedom to explore at your own pace. You can choose your preferred destinations, tailor your itinerary, and spend more time at specific spots without following a pre-determined schedule. Additionally, a self-guided safari can offer cost savings, as you can avoid the pickup & drop-off charges.
Planning Your Desert Safari
Choosing the right time of the year
The best time to embark on a desert safari in Dubai is during the cooler months, between November and March. This is when temperatures are more bearable, making your journey through the desert more comfortable and enjoyable. Avoid planning your safari during the sweltering summer when temperatures soar above 40°C (104°F).
Selecting the perfect itinerary
While there are countless attractions in the Arabian Desert, it's essential to prioritize what interests you the most. Research various locations, such as stunning oases, picturesque dunes, or cultural experiences, and create an itinerary that caters to your preferences.
When planning your desert safari without pickup, consider the costs associated with transportation, accommodation, food, and activities. Setting a budget in advance gives you a clear idea of how much you can spend and make informed decisions on where to splurge and save.
During the self-drive desert tour or desert safari without pickup, you use your vehicle for pick & drop. Once you reach the desert meeting point, we will shift you into our 4×4 vehicle. These vehicles are safe and best for the off-road ride.
In the desert, dune bashing and transportation are done in our land cruiser driven by our licenced safari captain.
Desert Activities and Adventures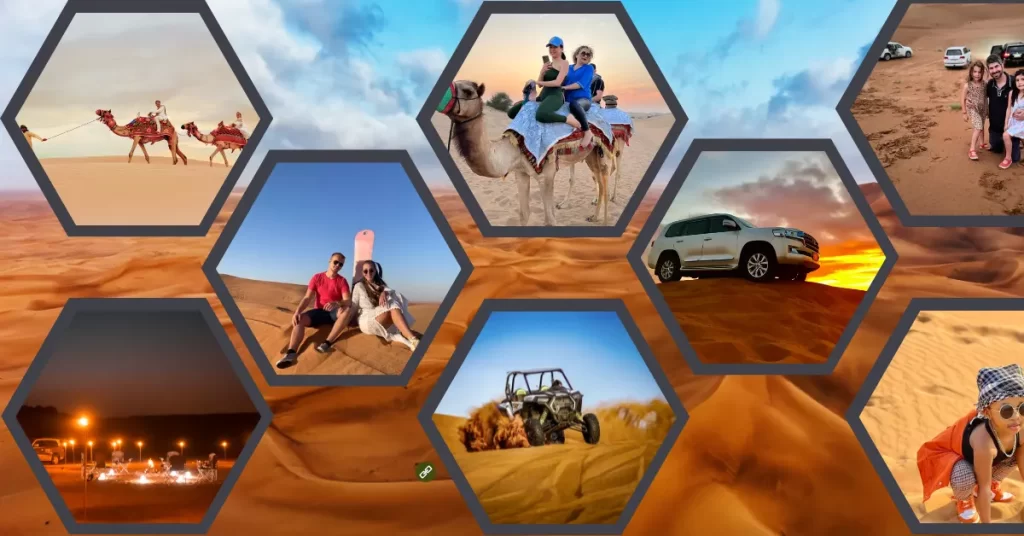 Dune bashing involves driving a 4×4 vehicle at high speeds over dunes, providing an adrenaline-pumping experience. Be sure to follow safety guidelines and only attempt dune bashing if you're confident in your off-road driving skills.
Camel riding offers a traditional and leisurely way to explore the desert. Many tour operators and campsites offer camel rides, allowing you to experience the "ship of the desert" firsthand.
Like snowboarding, sandboarding involves sliding down dunes on a specially designed board. Beginners and experienced boarders alike can enjoy this exciting activity.
The Arabian Desert is home to diverse wildlife, such as oryx, gazelles, and various bird species. Keep an eye out for these fascinating.
Tailoring Your Desert Safari Without Pickup Experience
During your self-drive desert safari, you can customize your experience by choosing from various exciting desert tours. These may include:
By selecting the most appealing combination of activities, you can create a personalized itinerary that caters to your specific interests and preferences.
A desert safari self-drive in Dubai is a unique experience where you go to the meeting point in the desert using your own vehicle.
Yes, anyone can go to the Dubai desert on their own. To reach the desert, you need your own vehicle.
Price for the self drive desert safari starting from AED 75.