Preparing for Your Dubai Experience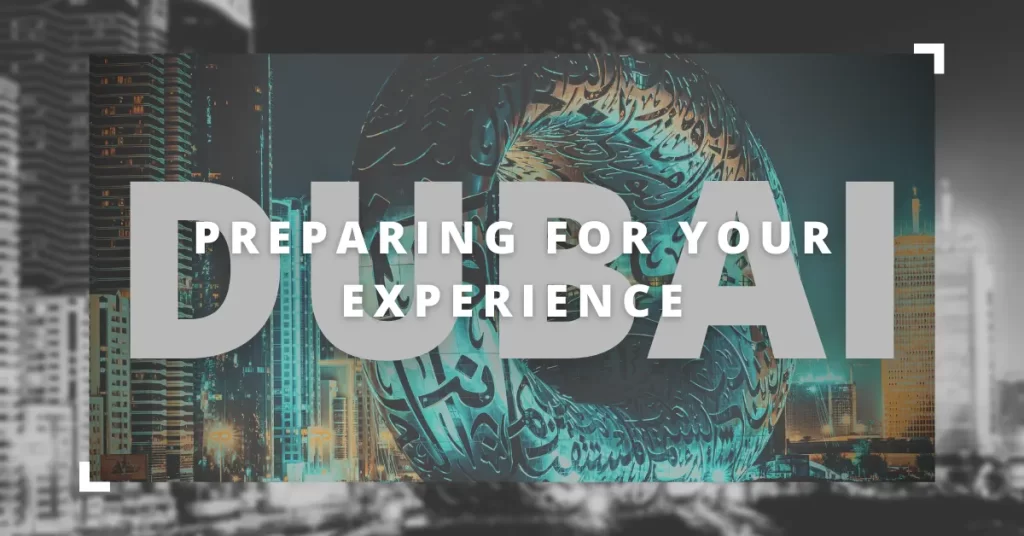 Planning a little before your trip can make your holiday perfect. Dubai is like a dream, a place where you can relax and forget all your troubles. But, to enjoy your trip without any problems, it's good to know a bit about where you are going. Learning about the people, the rules, and the way of life in Dubai will help you have a hassle-free trip.
Dubai is a welcoming city with few restrictions, making it an easy place to visit, even on the spur of the moment. This guide is here to help you with some basic but essential facts about Dubai. Knowing these facts will help you understand what to expect and how to act, making your stay enjoyable and respectful to the local people.
By the end of this guide, you'll be ready and excited to explore all the beautiful things Dubai offers, ensuring your experiences are enriching and harmonious with the local culture.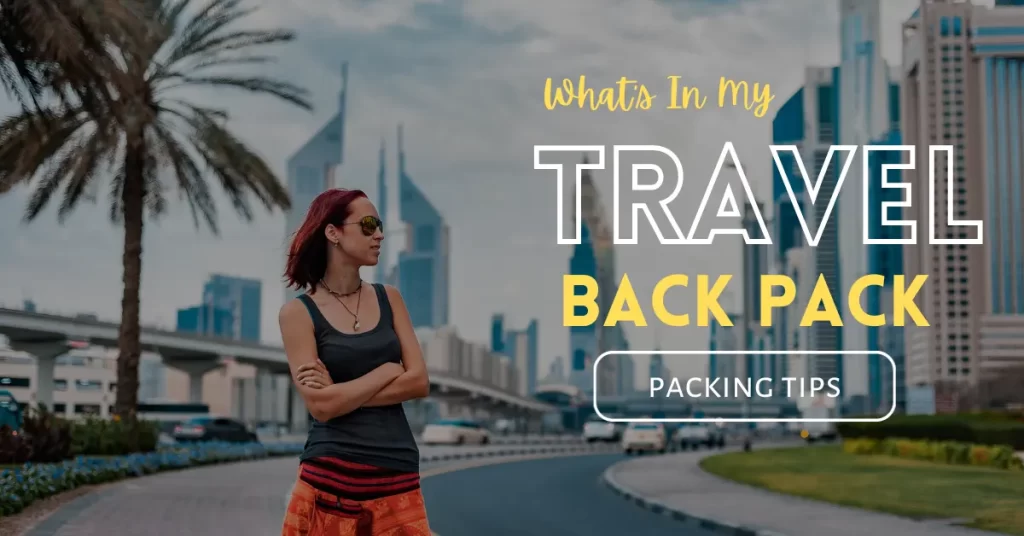 As you step into the wondrous city of Dubai, understanding what to pack is crucial for a comfortable and convenient journey. The climate in Dubai is primarily hot, and selecting the appropriate attire and essentials is the key to enjoying your stay.
The sun in Dubai is intense. Therefore, remember to pack sunscreen with high SPF, a wide-brimmed hat, and sunglasses with UV protection. These items will shield you from the sun's rays, preventing sunburn and discomfort during your city exploration.
Personal recommendation. Try buying SPF 50 and above; not oily; go for the dry ones.
Comfortable footwear is a must, as you might walk quite a bit while exploring Dubai's attractions. Consider packing a pair of comfortable sneakers, walking shoes, and some sandals or flip-flops for more casual outings or beach visits.
While Dubai is a progressive and modern city, respecting its rich traditions and cultural norms is essential. Pack some modest clothing, including long skirts, trousers, and long-sleeved tops, especially when planning to visit religious or cultural sites. You need when visiting the Sheik Zayed Mosque in Abu Dhabi or Jumeirah Mosque.
Remember to pack essential accessories like travel adapters, chargers, and possibly a portable power bank to keep your devices charged on the go.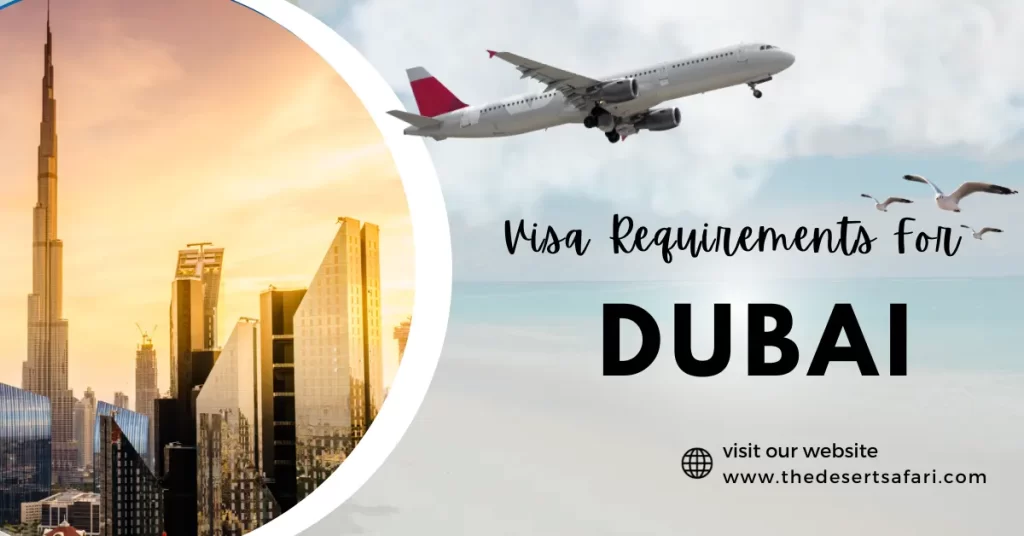 Planning your trip to Dubai? Let's get the paperwork sorted! Understanding visa requirements is a big step in planning a hassle-free trip. Here's a simplified rundown to help you out!
There are different visas, and the one you need depends on why you are visiting and how long you plan to stay. Most travelers go for a short-term visit visa, which lets you explore Dubai for 30 days. And if you want to stay longer, no worries—there are options too!
If you're from a developed country, good news! You can get your visa as soon as you land in Dubai! It means less time on paperwork and more time getting excited about your trip. For others, getting that visit visa sorted before arriving is important.
Whatever visa you go for, remember to check your passport. It must be valid for at least six months from entering Dubai. It's a small thing but super important!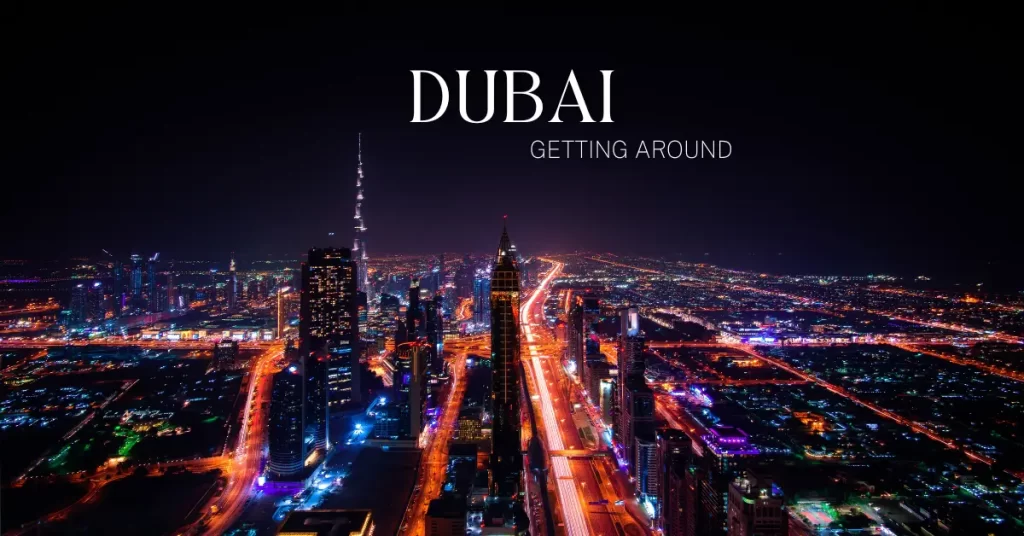 Now that the paperwork's all sorted let's talk about moving around in Dubai! Whether hopping on a metro or cruising in a rented car, knowing your way around can make your Dubai trip much more enjoyable.
Dubai's metro system is top-notch! It's a quick and hassle-free way to zip around the city. The trains are super clean, and the routes cover most the major attractions. It's not just efficient; it's also a budget-friendly way to explore the city.
You can buy a single ticket, one way or two way, from a kiosk in any metro station. Or, you can buy a prepaid card. It's up t
If you fancy catching the sights at a slower pace, Dubai's extensive bus network has you covered. Buses can take you to almost every part of the city, and they are a great way to get a closer look at Dubai's everyday life.
When in doubt, hail a taxi! Taxis are everywhere in Dubai. They're comfortable, and the drivers know the city inside out. It's a bit more expensive than the bus or metro, but it's worth it for the convenience, especially if you're in a hurry.
If you're feeling adventurous, rent a car and drive around Dubai! This gives you the freedom to explore the city at your own pace. Just be aware of the traffic during peak hours, and you're sure to enjoy the freedom it offers.
Note: You must have a valid international driving license to rent a car in Dubai.
Currency & Money Management
Managing your finances effectively ensures a smooth and stress-free experience, allowing you to immerse yourself in the city's delights without concern.
The official currency of Dubai is the United Arab Emirates dirham, abbreviated as AED. In Dubai, foreign currencies such as USD, CAD, Australian dollars, British pounds, or any other Good currencies are widely acceptable in all the big brands. But it's still a good idea to have some cash in AED.
You can exchange your money for dirhams at banks, currency exchange bureaus, and hotels in Dubai. However, it's wise to compare rates as they can vary. Typically, currency exchange bureaus offer more competitive rates compared to banks. You will get a lot of currency exchangers throughout Dubai.
Major credit and debit cards are widely accepted in Dubai, making it convenient for travelers. However, having some cash on hand for smaller establishments or services that may not accept cards is recommended.
TIP: Use a credit or debit card to pay for your purchases in Dubai and save the receipts. These receipts will help you get a refund on the VAT (value-added tax) you paid when you leave the country. We have a detailed guide on how to get a VAT refund at the airport for tourists.
Dubai is a luxury city, and it's easy to get carried away with spending. Creating a rough budget before your trip can help you manage your expenses more effectively. Consider your accommodation, dining, shopping, and entertainment expenses and allocate funds accordingly.
Value Added Tax, commonly referred to as VAT, is an essential aspect of the economic landscape in Dubai that travelers should be mindful of. Introduced in 2018 in the UAE, VAT is applied to most goods and services. Understanding this taxation system can aid visitors in managing their expenses more effectively during their stay.
VAT in Dubai is levied at a standard rate of 5% on most goods and services, with some exceptions. This indirect Tax is usually included in the price displayed on items, allowing for transparent transactions and aiding visitors in budgeting their expenses without unexpected additions.
Exemptions and Zero-Rated Items
Certain goods and services are either exempt or zero-rated for VAT. Essential food items, healthcare, and education are areas where VAT might not apply or apply at 0%, relieving visitors from additional costs on these essential services and items.
Tourists visiting Dubai can benefit from the Tax Refunds for Tourists Scheme, allowing them to claim back the VAT on purchases made during their stay. By retaining the purchase receipts and following the refund procedures available at the airports, visitors can recover a portion of their expenditure, optimizing their overall budget.
Keeping Connected in Dubai
In Dubai, staying connected is simple! This modern city has excellent phone and internet facilities, making keeping in touch with loved ones easy.
FYI: Dubai has 5G service for residents and visitors, so you'll find some of the fastest internet in the world there. However, WhatsApp, Viber, and WeChat calls are blocked in the UAE.
When you land in Dubai, 'du', one of the leading telecommunication providers, welcomes you with a complimentary SIM card loaded with 1 GB of data, valid for a day! Isn't that a warm welcome? And if you run out, don't worry! You can top it up as per your needs. Another primary provider is 'Etisalat'. You'll spot kiosks of Du and Etisalat at the airport and in all major malls, making it super convenient for you to explore your options and choose a package that suits your stay.
Wi-Fi is virtually everywhere in Dubai! Hotels, malls, cafes, and restaurants – you name it. There are also spots with free public Wi-Fi, letting you stay online while exploring the city. But if you prefer a secure and steady connection, going for a local data plan is a good idea.
Dubai has some internet usage rules, and certain websites and VoIP services are blocked. However, you can use approved services like Botim or C'Me for uninterrupted video and voice calls.
Medical Requirements & Assistance
Before you go on your trip to Dubai, it's important to make sure you're healthy! Knowing the medical requirements and where to find help if you need it can make your trip more relaxing and fun.
Investing in travel insurance that includes medical coverage is a smart move. Knowing you're covered if something unexpected happens gives you peace of mind. Plenty of options are available, so find one that suits your needs and budget.
Dubai has top-quality healthcare, and help is readily available. Whether it's a pharmacy you need or a visit to the hospital, rest assured you will receive excellent care. Just be sure to have your travel insurance details or a form of payment at hand.
Prohibited Items and Practices
There are stringent regulations regarding certain items and practices. For instance, items considered offensive to Islamic morals and values are strictly prohibited, and so is the possession of narcotics.
Also, public behaviors, such as displays of affection and improper dressing, are frowned upon. We have a detailed blog post focusing on the dos and don'ts in Dubai to help you navigate these cultural norms and legal boundaries, ensuring your stay is harmonious and hassle-free.
Read it to acquaint yourself with what is expected and ensure your experience in this vibrant city is only filled with pleasant memories.
Dubai is a great place to shop, but there are some things you need help to bring back home. Some items, such as products made from endangered animals or plants, are illegal to trade. You should also avoid items that are offensive to religion, morals, or culture.

Important: Do not bring any drugs to Dubai, even if you have a prescription for them in your home country. Drugs are not allowed in the United Arab Emirates.
To sum up, a trip to Dubai is an amazing experience. It is a city of many different cultures and attractions. But to make the most of your trip, it is important to follow the guidelines and recommendations that I have given here.
This includes packing the right things, understanding the culture, managing your money, and staying on the right side of the law. By following these tips, you will have a wonderful trip filled with learning, joy, and discoveries.
Dubai is a city that welcomes everyone. It is a place where tradition and modernity meet. So, pack your bags and prepare for a wonder and excitement journey. And remember to share your thoughts and experiences with us!