What To Wear For Camel Ride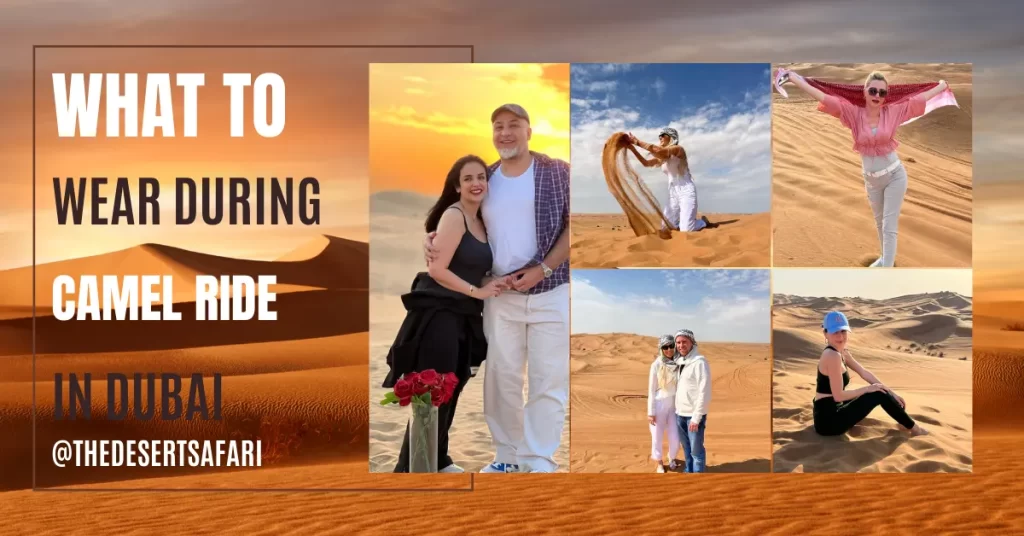 Picture yourself riding a majestic camel across the vast desert landscape of Dubai, feeling the hot desert sun on your skin and the gentle swaying of the camel's gait. It's a thrilling and awe-inspiring experience, but have you considered what you'll wear on this unforgettable journey? Choosing the right attire for a camel ride in Dubai is more than just a fashion statement – it's crucial to your comfort, safety, and cultural sensitivity. In this blog post, we'll explore what to wear on a camel ride in Dubai, so you can focus on enjoying the ride and creating lasting memories. Get ready to discover the perfect outfit that will help you make the most out of this once-in-a-lifetime experience!
Considerations for Clothing Choices: What to Keep in Mind
When preparing for a camel ride in Dubai, it's important to consider a few key factors when selecting what to wear. These include weather and climate, cultural sensitivity, comfort, and mobility.
Dubai is known for its hot and dry climate, with temperatures often exceeding 100 degrees Fahrenheit during summer. Therefore, it's important to dress appropriately for the weather to ensure maximum comfort during your camel ride.
Choose lightweight, breathable, loose-fitting clothing for proper ventilation and air circulation. Opt for light-coloured clothing that will reflect the sun's rays rather than absorb them, keeping you cooler.
When choosing to clothe for a camel ride, it's important to prioritize comfort and mobility. Loose-fitting, breathable clothing is ideal, allowing for a greater range of motion and flexibility. Opt for pants or long skirts rather than shorts or dresses, as these will protect your legs from rubbing against the camel's coarse fur.
Avoid too tight or constricting footwear, as your feet may swell in the heat. Closed-toe shoes or boots with a sturdy sole are recommended to protect your feet from the hot sand and rocky terrain.
Recommended Clothing Items for a Comfortable and Safe Experience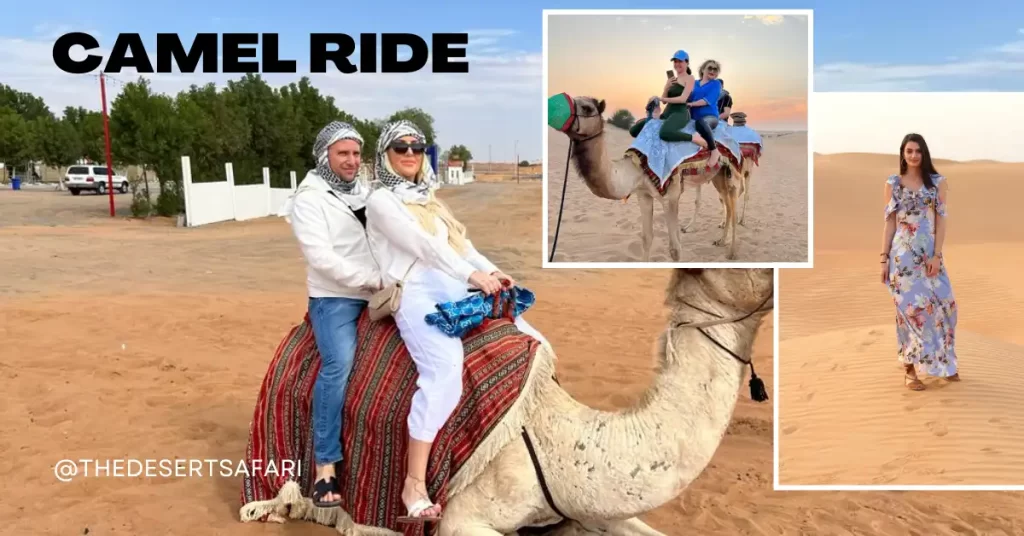 When it comes to what to wear on a camel ride in Dubai, it's important to choose comfortable, breathable clothing that provides adequate sun protection. Here are some recommended clothing items to help ensure a comfortable and safe camel ride:
Lightweight, loose-fitting tops and bottoms made from breathable fabrics such as cotton or linen are ideal for a camel ride in Dubai. Opt for long-sleeved tops and full-length pants to protect your skin from the sun and sand. It's also a good idea to wear clothing in light colors to reflect the heat and keep you cool.
Closed-toe shoes such as sneakers or hiking boots are recommended for a camel ride in Dubai. Sandals or flip-flops are not recommended as they can easily slip off or get caught in the stirrups. Make sure the shoes are comfortable and have good grip as you will be walking on sand.
A wide-brimmed hat or cap is essential to protect your face, neck, and ears from the sun. A lightweight scarf can cover your face and mouth in case of blowing sand or dust.
Sunglasses with UV protection are a must to protect your eyes from the harsh desert sun. It's also a good idea to bring a small backpack or bag to carry water, snacks, and other essentials. Lastly, don't forget to apply sunscreen before the ride to protect your skin from sunburn.
Clothing to Avoid on a Camel Ride in Dubai
While choosing appropriate clothing is important for a comfortable and safe camel ride in Dubai, it's equally important to avoid certain types of clothing that can hinder your mobility or even pose a safety risk. Here are some clothing items to avoid
Clothing that is too tight or restrictive
Avoid wearing tight or restrictive clothing, such as skinny jeans or tight skirts, that can restrict your movement. Opt for loose-fitting clothing that allows you to move comfortably and freely.
Jewelry that could get caught
Avoid wearing jewelry that could get caught in the camel's harness or cause injury, such as long necklaces or dangling earrings. Stick to simple, lightweight jewelry or avoid wearing any at all.
Looking for more tips on what to wear for your next adventure?
Be sure to check out our other comprehensive guides at TheDesertSafari.com!
FAQs About What to Wear on Camel Ride