Dubai in August: A Vibrant Summer Experience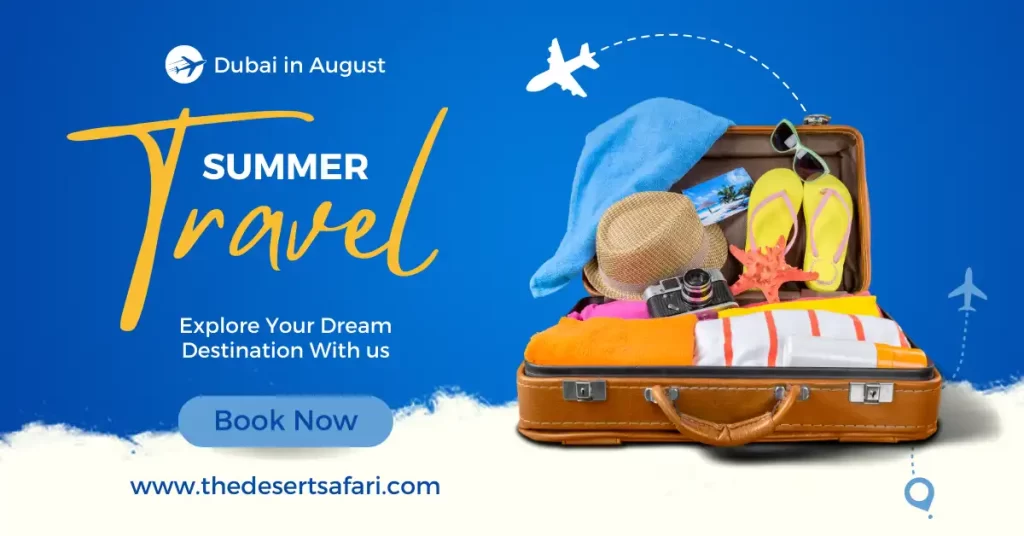 Dubai in August: is it a challenge or an opportunity? A question frequently asked by potential visitors. Well, why not both? If you're prepared for a good amount of heat, Dubai offers an extraordinary summer experience filled with luxury, adventure, and culture.
How is Dubai Weather in August
In Dubai, August is the second warmest month, where temperatures can sometimes escalate beyond 40°C. This month has virtually zero likelihood of experiencing rain, and humidity and UV radiation hit their peak levels. Consequently, individuals typically opt to stay indoors or frequent shopping malls.
The typical temperature varies, with the highest average reaching 42°C, and the coolest average dropping to 31°C. In terms of precipitation, it's almost non-existent, with less than 1mm falling on average. The average daily wind speed maintains a gentle breeze at seven mph. Lastly, sea temperatures during August are typically around a warm 33°C.
To put it simply, Dubai in August is hot! Really hot! With temperatures often surpassing 40 degrees Celsius, it might seem too intense for a vacation. However, don't let that deter you.
The Comfort of Air-Conditioning
Almost everywhere in Dubai, from malls to taxis, hotels, and even bus stops, are air-conditioned. As such, you can always escape from the sizzling heat outside and enjoy your activities in cool, pleasant temperatures indoors.
Reasons to Visit Dubai in August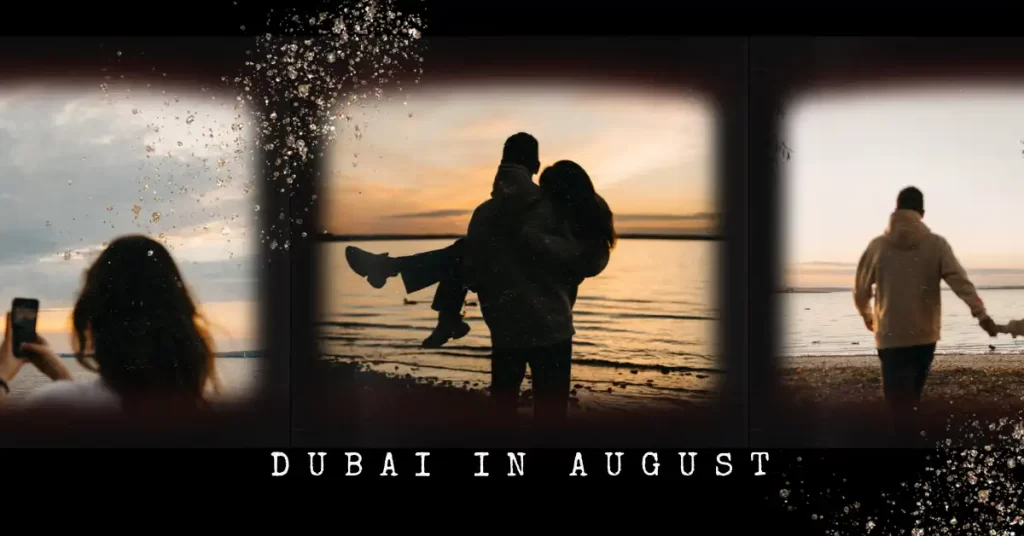 Opportunity for Savings: Off-peak season offers significant discounts on luxury accommodations and activities.
Dubai Summer Surprises (DSS) Festival: A six-week shopping event with extensive discounts on designer and local brands, live entertainment, and fireworks.
Indoor Attractions: From the record-breaking Dubai Mall to the fascinating Dubai Aquarium & Underwater Zoo, and the thrilling IMG Worlds of Adventure, an indoor amusement park.
Unique Cultural Experiences: Engage with Dubai's rich culture and heritage by visiting the Dubai Opera, Dubai Museum, or the traditional souks.
Delicious Food: Experience Dubai's vibrant and diverse culinary scene, from high-end restaurants to tasty street food stalls serving a wide array of cuisines
What to Look Out For When Visiting Dubai in August
Extreme Heat: With temperatures often surpassing 40 degrees Celsius, be prepared for the heat. Always carry a water bottle to stay hydrated, wear sunblock, and try to stay indoors during peak heat hours.
Dress Code: Despite being a cosmopolitan city, Dubai upholds traditional values. When visiting, dress modestly, especially when visiting religious sites or older parts of the city.
Alcohol Consumption: Dubai has strict rules about alcohol consumption. It's allowed in licensed venues, mostly hotels, but public drunkenness can lead to penalties.
No Rainfall: Daylight lasts up to 12 hours a day with no chance of rainfall.
Stay indoors: or go out at night to avoid getting sunburned or dehydrated.
More About Dubai in August
Why is Dubai cheap in August?
Dubai tends to be cheaper in August due to the intense summer heat. The high temperatures, often exceeding 42 degrees Celsius, significantly drop tourist arrivals compared to the cooler months. Hotels, airlines, and tourist attractions often offer substantial discounts and deals to attract visitors during this low season. This means you can enjoy the luxurious accommodations, thrilling attractions, and fantastic shopping Dubai is known for, but at a fraction of the regular price. Additionally, the annual Dubai Summer Surprises shopping festival, which usually takes place in the summer, offers huge discounts across many retail outlets, making shopping even more affordable for tourists and residents alike.
Can you swim in Dubai in August?
Yes, you certainly can swim in Dubai in August. Despite the high air temperatures, the city's numerous swimming pools are well-equipped to handle the heat, many of them being temperature-controlled to ensure a comfortable swim. As for the sea, the water can be quite warm, reaching temperatures around 33°C, but it's still safe and refreshing for a swim. However, it's essential to always take care while swimming, especially under the strong summer sun. Don't forget to use a high SPF sunscreen to protect your skin and try to avoid the sun's peak hours. It's also important to stay hydrated and take regular breaks from the sun. The good news is, many of the city's beaches have ample shade and facilities to help you cool down.
What time does the sunrise & sunset in Dubai in august?
In Dubai, during August, you can expect the sunrise to occur approximately between 5:45 AM and 6:00 AM. The sunset, on the other hand, tends to happen around 6:45 PM to 7:00 PM.
How hot is Dubai in August?
Dubai experiences extreme heat during August, one of the city's peak summer months. Average high temperatures often exceed 40 degrees Celsius (104 degrees Fahrenheit). At night, the temperature drops slightly but still remains high, with average lows around 31 degrees Celsius (88 degrees Fahrenheit).
Best things to do in Dubai in August
How about indulging in retail therapy in the world's largest shopping mall? With over 1200 shops, the Dubai Mall is more than just a shopping centre. It's a whole world on its own.
2. Discover the Dubai Aquarium & Underwater Zoo
Located in the Dubai Mall, this is a fantastic way to beat the heat and discover marine life from across the globe. Come face to face with 300 sharks and countless species of fish.
2. Get Thrilled at the IMG Worlds of Adventure
Escape the heat at the world's largest indoor theme park. From thrilling rides to your favourite Marvel superheroes, there's something for everyone here.
1. The Dubai Fountain Show
Take advantage of the world's largest choreographed fountain system in the cooler evening. It's a symphony of music, water, and light right in the heart of downtown Dubai.
The Dubai Opera hosts numerous performances and shows for art and culture enthusiasts throughout the year.
3. Experiencing the Culinary Scene
Dubai is a foodie's paradise, and August is no exception. With many restaurants offering dishes from around the world, your taste buds are in for a treat.
Best Dubai Tours in August
Dubai's vast, mesmerizing desert landscape becomes a playground for adventure enthusiasts, especially in August. Four essential desert safari experiences promise to keep your heart racing and spirit soaring this summer.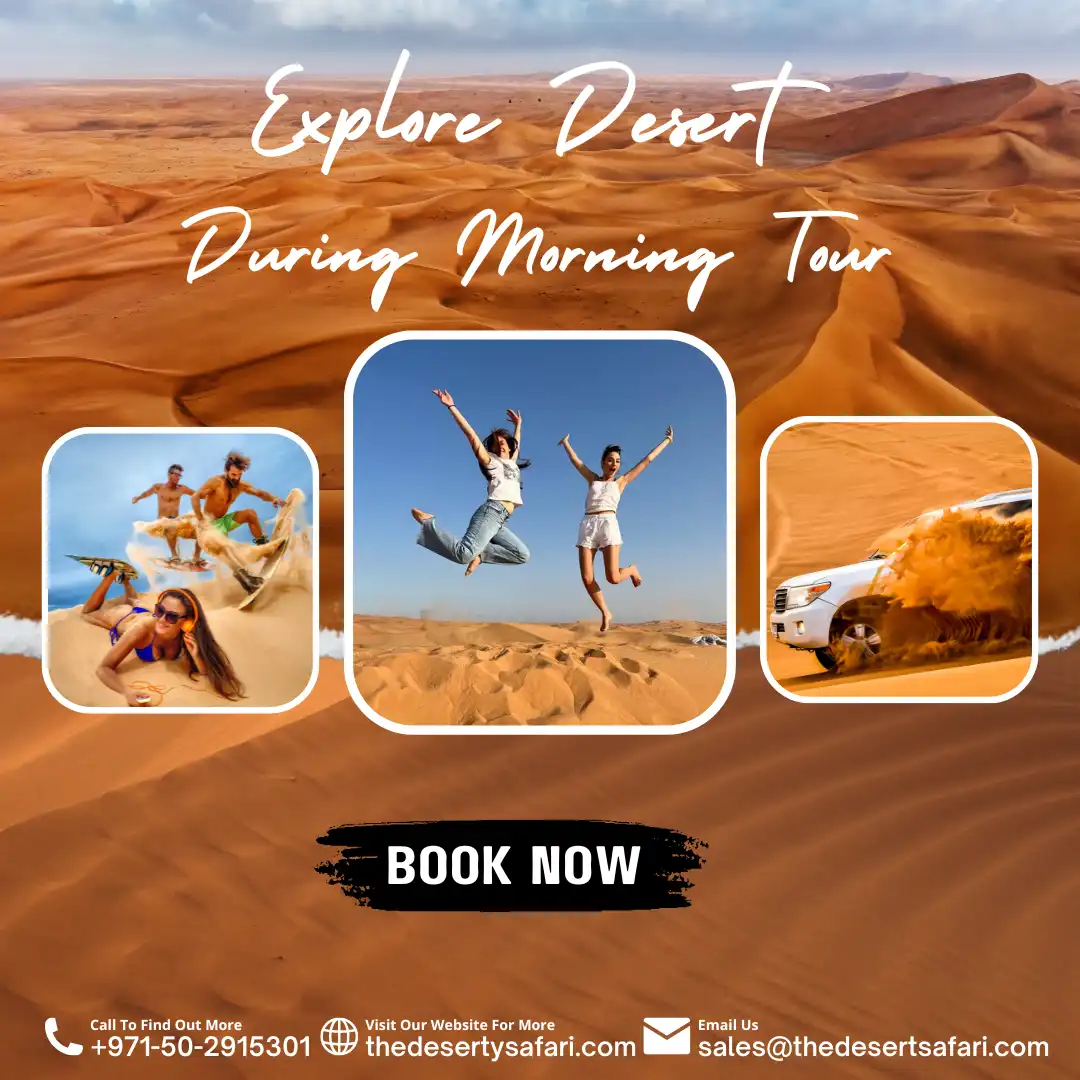 The Morning Desert Safari starts early, providing an opportunity to witness the breathtaking sunrise over the dunes. The cooler morning temperatures make this the ideal time to enjoy thrilling activities like dune bashing and sandboarding.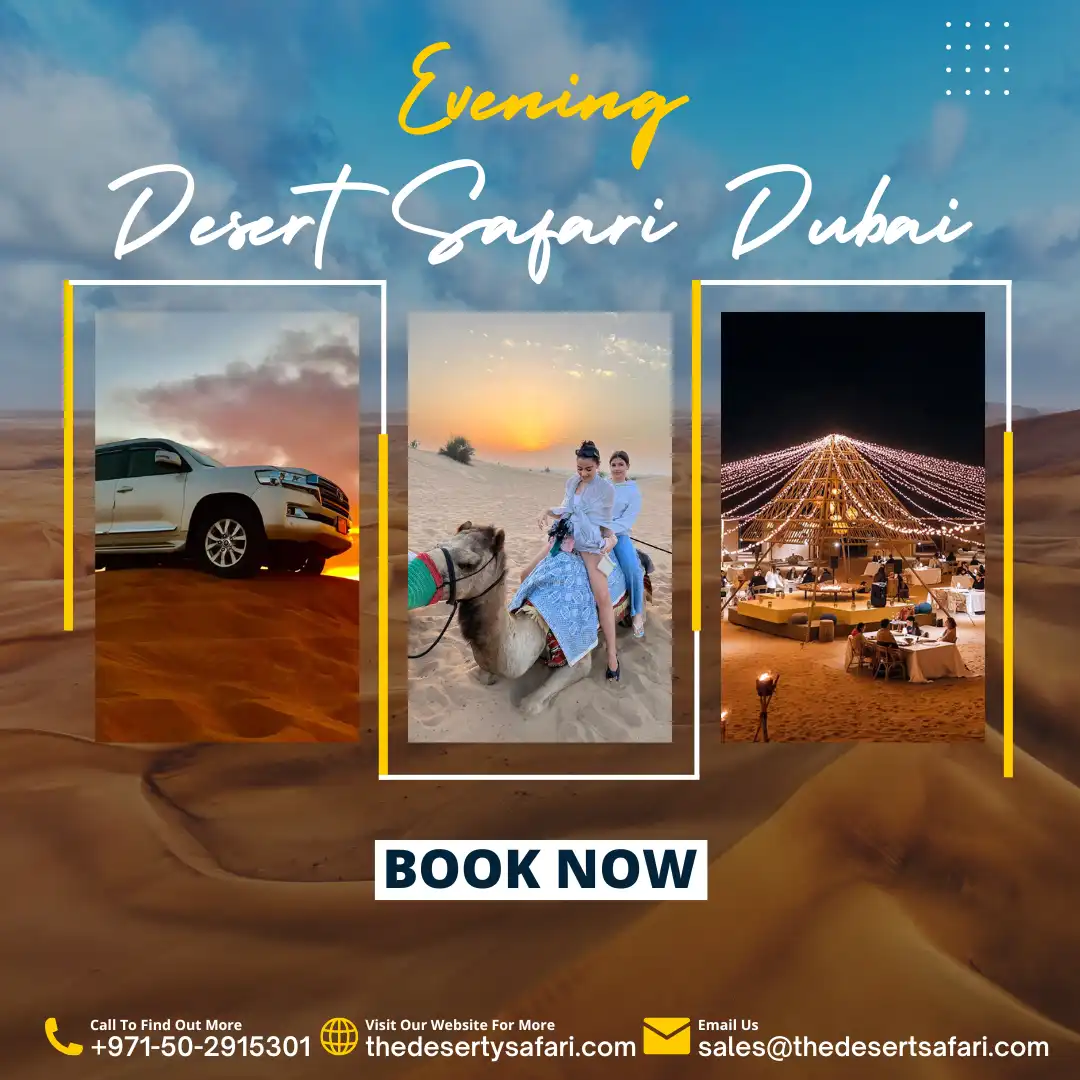 An Evening Desert Safari commences as the desert starts cooling down. Experience an enchanting sunset, followed by traditional entertainment and a delectable Emirati dinner under the starlit sky.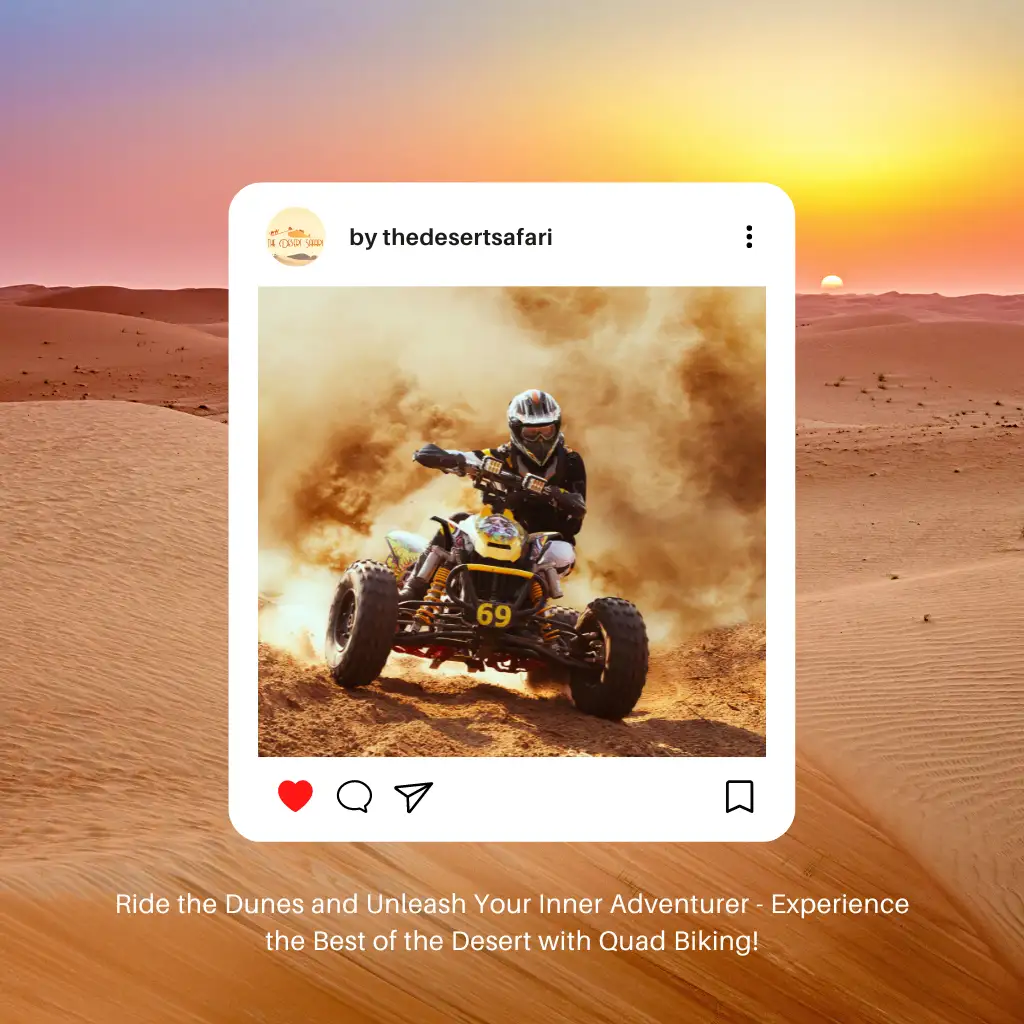 For thrill-seekers, the Morning Safari with Quad Bike is a must. The adrenaline rush of speeding over the dunes on a quad bike, combined with the cooler morning temperature, guarantees an exhilarating start to the day.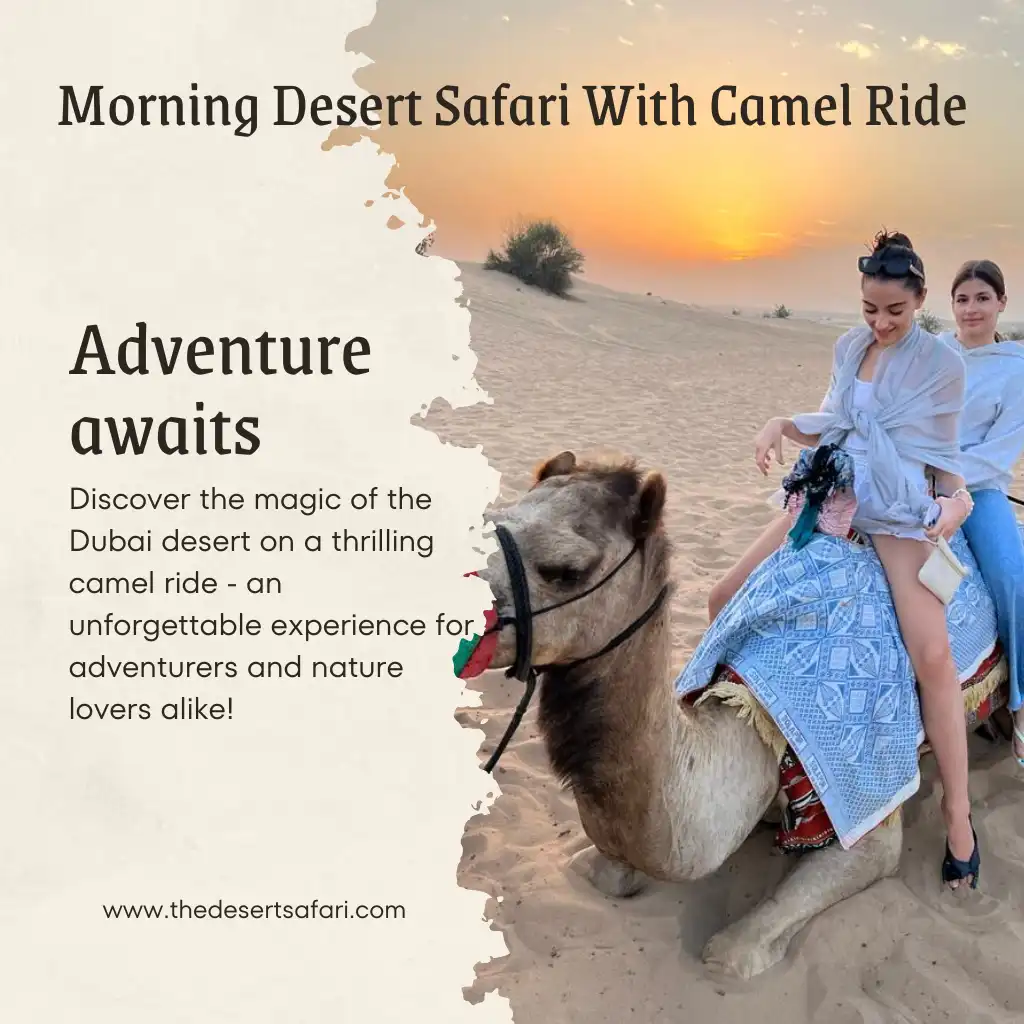 Enhance your Morning Desert Safari experience with a traditional camel ride. Trek through the golden sands on the back of the 'Ship of the Desert' for a true Arabian experience.
| Why Visit Dubai in August | Why Not Visit Dubai in August |
| --- | --- |
| Cost-effective: Accommodations, flights, and attractions often offer significant discounts due to the off-peak season. | Extreme Heat: Temperatures often exceed 40 degrees Celsius, which might not be comfortable for some travelers. |
| Dubai Summer Surprises (DSS): This shopping festival offers great discounts on a wide range of goods. | Limited Outdoor Activities: The heat makes it challenging to enjoy outdoor activities during the day. |
| Less Crowded: Fewer tourists visit in August, making popular attractions less crowded. | High Humidity: High temperatures coupled with high humidity can feel overwhelming, especially for those not accustomed to such conditions. |
| Unique Indoor Attractions: Dubai has plenty of unique indoor activities such as visiting the Dubai Mall, the Dubai Aquarium & Underwater Zoo, and the IMG Worlds of Adventure. | Possible Heat-Related Health Risks: The extreme heat could pose health risks, particularly for the elderly, young children, and those with certain medical conditions. |
| Vibrant Nightlife: The nightlife in Dubai remains active and exciting, with less heat during the evening hours. | |