Dubai City Tour
Dubai is the place that has transformed itself into a modern and pleasant destination. It contains many attractive sightseeing places and buildings. Dubai also has famous for its tallest building Burj Khalifa. Due to its beauty and travel areas. You may find thousands of tourists to visit the Dubai. So Sightseeing tour Dubai is must go tour.
The sightseeing tour of Dubai will be your ever best journey in life. On the other hand there are a number of the beautiful, dramatic skyline. Dubai also have best beaches in the world. It also has historical places, museum and desert. These all places attract the tourists around the world. Let's a visit to sightseeing places of Dubai. you also check our post regarding
things to do in Dubai
.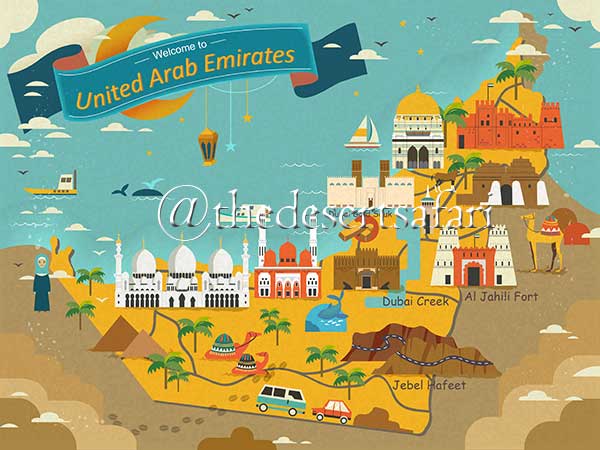 Palm Island
Dubai's Palm Island is one of the UAE's mega project. Its shape is like an artificially crafted palm tree. There are three types of palm islands including Palm Jumeirah, Palm Jebel Ali, and Palm Deira. Palm Jumeirah is only the island that is open to visitors. You may find many home apartments, residential villas, luxury hotels, malls, cinemas, and restaurants. These are the traditional holiday's destinations in Dubai.
Burj Al Arab
Similarly, Burj Al Arab is also the most luxurious and stunning hotel and symbol of modern Dubai. It provides finest services and experiences. This hotel contains the private beach, terrace, pool, and world's best dining venues. However, Friday brunch is the highlight of the hotel. It also used for a get-together with families and friends to take a delightful lunch and dinner.
Jumeirah Mosque
No doubt the only beautiful mosque in Dubai that welcomes non-Muslims guests around the world for six days in a week.  The mosque is large enough and can hold 1,200 worshippers. It built from white sandstone. It is extremely modern photography and a landmark in the Dubai. Which even attracts non-Muslims. The mosque established in the medieval Fatimid tradition.
Dubai Desert Safari
The Dubai's most sightseeing place. Where you can enjoy the beauty of golden sand and take rides to make your time memorable. Best Desert Safari deals are the most attractive destinations which attract the tourists around the world. When in Dubai, first try an adventure that is best in the sandy landscape of the wilderness.  It offers morning safari, evening safari, Hatta Oman safari. With activities for fun like sand boarding, camel ride and dune bashing. Quad biking and sand skiing is also included. Ride ship, out of the exciting events overnight desert safari, goes to the giant Hummer.