Setting the Stage - Dubai in October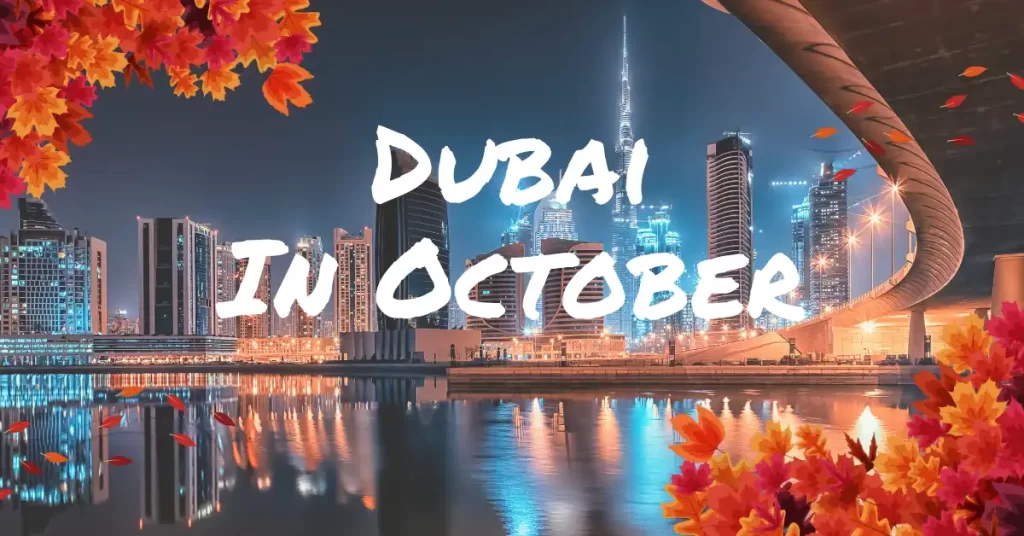 Dubai, often regarded as the "Jewel of the Middle East", is particularly mesmerizing in October. As summer winds down, the city springs to life, offering a myriad of experiences that are simply unparalleled. From golden beaches to shimmering skyscrapers, Dubai in October is nothing short of enchanting. So, what makes it so special? Let's uncover the magic.
Dubai in October - The Allure and Charm
Dubai in October is a tale of two worlds: the cultural history and the ultra-modern. As the weather becomes more pleasant, the city pulsates with excitement, luring travellers from around the globe. With evenings cooler and days milder, outdoor activities and events are at their peak.
Dubai Weather in October - A Transition to Milder Days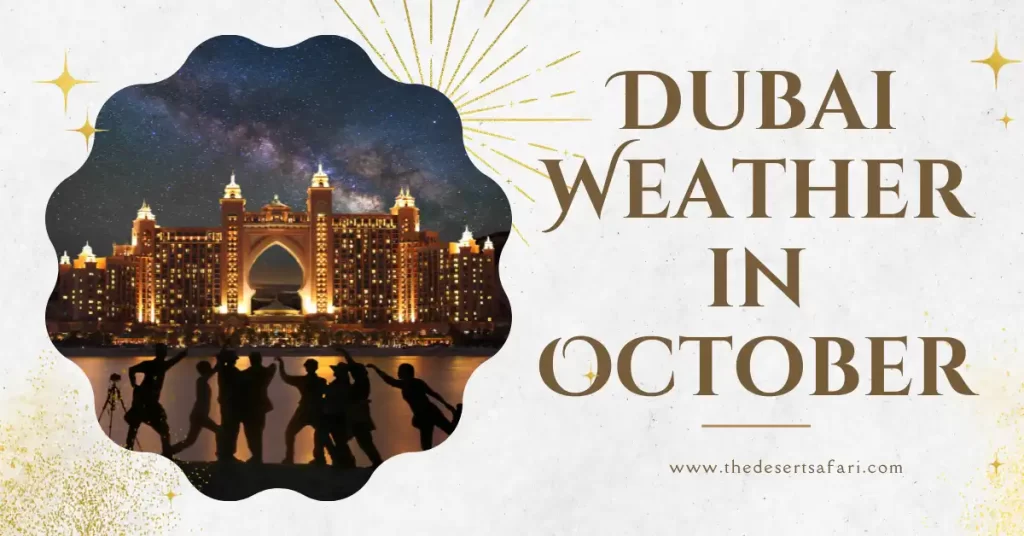 October heralds a significant shift in Dubai's climatic dance. As the searing heat of the summer months gently wanes, Dubai in October gracefully transitions to a milder, more temperate environment. The relentless desert sun becomes less oppressive, and the cool breezes from the Arabian Gulf begin to offer respite.
Daytime temperatures in October typically hover around 30°C to 35°C, a marked decline from the peak summer highs. As the month progresses, evenings become cooler, often settling around the mid 20s°C. This cooling trend introduces an aura of freshness, making outdoor activities and excursions not just possible but thoroughly enjoyable.
Although still present, Humidity levels tend to decrease compared to the peak summer months. Rainfall remains a rarity, maintaining the region's characteristically clear and sunny disposition. This harmonious blend of warmth and breezy comfort makes October a favoured time for residents and tourists to revel in Dubai's outdoor splendours.
What to wear in Dubai in October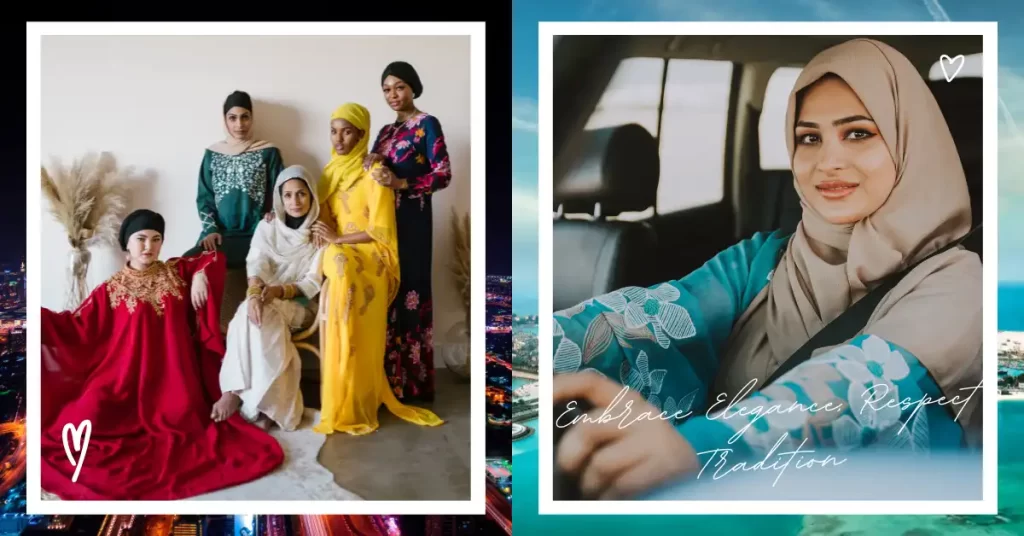 Given the milder October temperatures, your Dubai wardrobe should balance comfort and cultural respect. You can also read our detailed guide on what to wear in Dubai while visiting. Here's a guide to dressing appropriately and stylishly:
Prioritize breathable materials like cotton and linen. These fabrics wick away moisture and allow your skin to breathe, ensuring comfort as you navigate through the city's attractions.
Dubai, despite its cosmopolitan nature, is rooted in traditional Islamic culture. Hence, dressing modestly is key. For women, knee-length dresses, skirts, or trousers paired with tops that cover the shoulders are ideal. Men can opt for long trousers and shirts or t-shirts.
Comfortable walking shoes or sandals are a must, especially if you're planning to explore on foot. Remember, many of Dubai's attractions, like its sprawling malls and historical sites, require a fair amount of walking.
Although October evenings are cooler, they are not cold. Light shawls or cardigans might be beneficial for nighttime outings or if visiting places with strong air conditioning.
If you're planning to visit Dubai's pristine beaches or lavish pool clubs, pack your swimwear. However, do remember to change back into modest clothing once you leave the beach or pool area.
The sun in Dubai, even in October, can be quite strong. A wide-brimmed hat and a good pair of UV-protective sunglasses will guard against the sun's rays and keep you comfortable during your outings.
Dubai's October Renaissance - A Symphony of Events & Elegance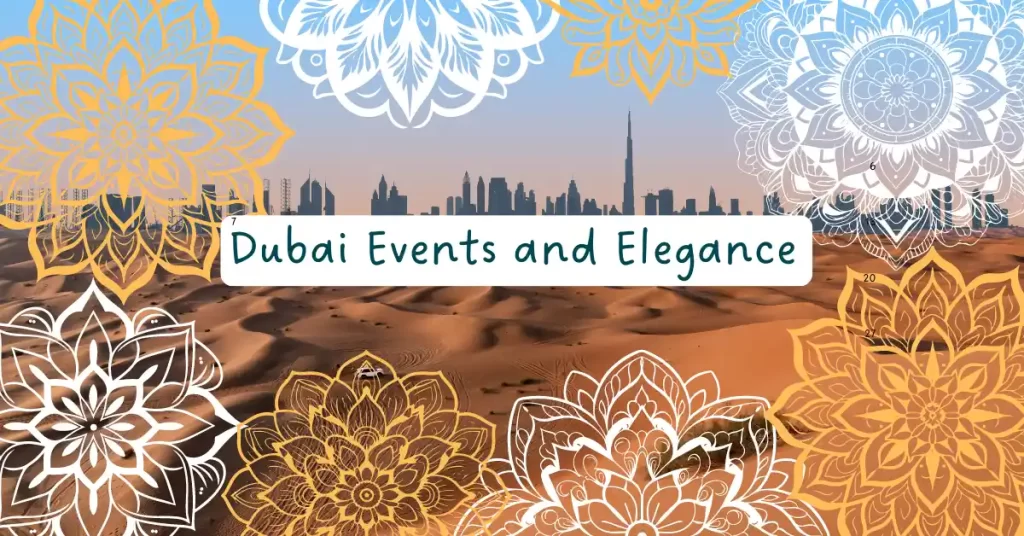 As the city shakes off the summer's heat, October in Dubai promises to be an exhilarating month filled with diverse events. From cultural festivals to high-octane sports, the city is set to offer a smorgasbord of experiences for both residents and visitors. Let's explore the key happenings slated for this vibrant month.
Positioned as the largest creative festival in the Middle East, Dubai Design Week is a convergence of designers, innovators, and thinkers. This year, the event will focus on sustainable design solutions, showcasing ground-breaking projects and installations from across the globe.
Recognized as one of the most influential tech events worldwide, GITEX offers insights into the latest trends and innovations. With a special spotlight on AI and robotics for 2023, it's a must-visit for tech aficionados.
3. Dubai International Film Festival (DIFF)
Celebrating the magic of cinema, DIFF is set to screen a curated selection of films from international and regional directors. Besides the screenings, the festival will host workshops, panel discussions, and red-carpet events.
A delight for gastronomes, this festival brings together renowned chefs, culinary workshops, and mouth-watering dishes from around the world. It's an opportunity to savor global flavors amidst the cool October breeze.
5. The Dubai Fitness Challenge
Encouraging residents and visitors to embrace a healthier lifestyle, this challenge will host a series of activities, from yoga sessions at the beach to marathons traversing through Dubai's iconic landmarks.
6. Dubai Opera Concert Series
Embracing the mellowness of October, the Dubai Opera will showcase performances from world-renowned artists, covering genres from classical symphonies to contemporary music.
Set against the backdrop of the iconic Madinat Jumeirah, Art Dubai will be a confluence of art galleries, installations, and discussions. The focus for 2023 is on the intersection of art and technology, promising thought-provoking exhibitions.
8. Desert Warrior Challenge
A testament to endurance and strength, this obstacle course set in Dubai's deserts will see participants navigating through challenging terrains, testing their limits.
9. Dubai Traditional Dhow Sailing Race
Paying homage to the city's maritime heritage, this event will feature traditional dhows racing against the azure waters of the Arabian Gulf.
10. Dubai International Motor Show
For automobile enthusiasts, this show will unveil the latest car models, innovations, and technologies. The 2023 edition promises a special segment on electric and sustainable vehicles.
Top Tourist Spots for Autumnal Exploration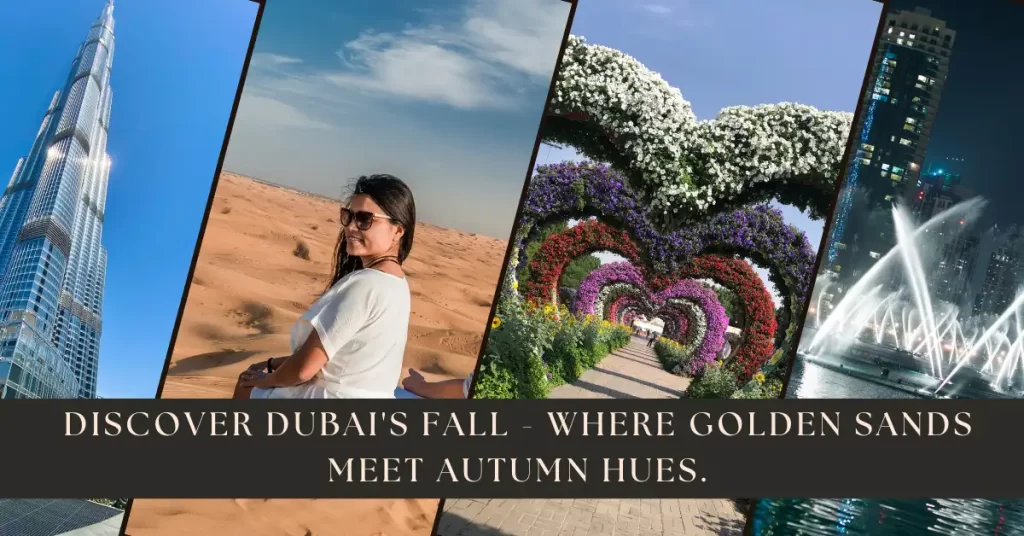 As the blazing summer sun softens its touch, Dubai in October becomes a sanctuary of delightful experiences. The temperate weather and crisp air make it the ideal time to explore the city's numerous attractions. Here are some of the best tourist spots to visit during this enchanting month:
Standing as a testament to human ingenuity, the Burj Khalifa offers breathtaking panoramic views. In October, the clear skies make the observation decks a particularly spellbinding experience.
The slightly cooler temperatures of October enhance the desert safari experience. Whether you're dune bashing, sandboarding, or simply watching the sunset paint the dunes, the desert in autumn is truly magical.
Reopening in October after the sweltering summer hiatus, this garden bursts into life with myriad blooms and floral structures, offering a vibrant kaleidoscope of colors.
Located at the foot of the iconic Burj Khalifa, the Dubai Fountain showcases mesmerizing water performances. The evening shows, set against the backdrop of the lit-up skyline, are especially atmospheric in October's pleasant weather.
An integral part of the city's history, a dhow cruise on the creek becomes even more enjoyable in the cooler climes of October.
While the beach remains a popular spot throughout the year, October's gentle breezes make it perfect for sunbathing, beach sports, or simply lounging by the waves.
An architectural marvel, the monorail ride or a visit to the Atlantis resort during this month ensures you experience the beauty without the intensity of the summer heat.
8. Dubai Aquarium & Underwater Zoo
Nestled inside The Dubai Mall, this attraction becomes particularly crowded in summer. An October visit means fewer crowds and a more leisurely experience.
This green space, with the Dubai Opera as its backdrop, is ideal for leisurely strolls, picnics, or just soaking in the ambiance.
10. Al Fahidi Historical Neighbourhood
Immerse yourself in Dubai's history by wandering through the narrow lanes of this beautifully preserved area. The stone buildings and museums offer a serene and cool retreat.
Opening its doors in October, this cultural extravaganza offers pavilions from various countries, showcasing their food, products, and entertainment.
A yacht ride or a simple walk along the promenade, with the cooler October air, adds charm to the glittering high-rises and the meandering waterway.
Is October the Best Month to Visit Dubai?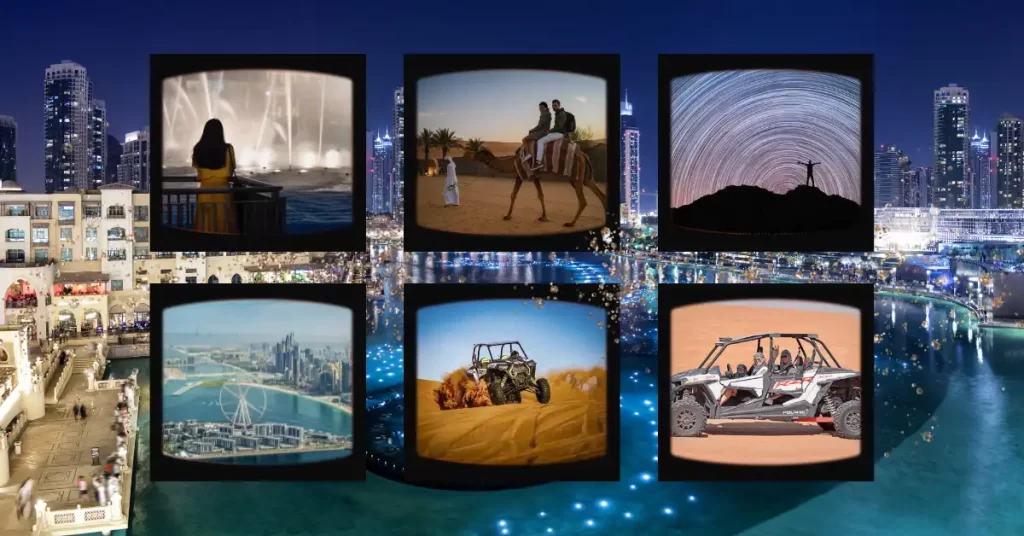 As the warm breezes of October replace the intense heat of the summer months, one is compelled to ask: Is October the best month to visit Dubai?
October signals the onset of autumn in Dubai. The sweltering summer heat starts to wane, making way for cooler days and balmy evenings. Unlike the summer months when outdoor activities are limited to early mornings or late nights, October allows for a full day of exploration without the hindrance of extreme temperatures.
Dubai comes alive with events and festivals in October. From GITEX Technology Week to Dubai Design Week, and the opening of Global Village, there's a diverse range of events catering to varied interests. These events not only showcase Dubai's multifaceted culture but also its commitment to innovation and creativity.
Attractions like the Dubai Miracle Garden reopen in October after the summer hiatus, revealing a fresh array of floral wonders. Beaches become more inviting, desert safaris more comfortable, and rooftop dining experiences gain a renewed charm.
While Dubai is synonymous with shopping throughout the year, October provides a unique blend of end-of-summer sales and new autumn-winter collections. The pleasant weather also makes souk visits and street shopping experiences more enjoyable.
Desert Safari Dubai In October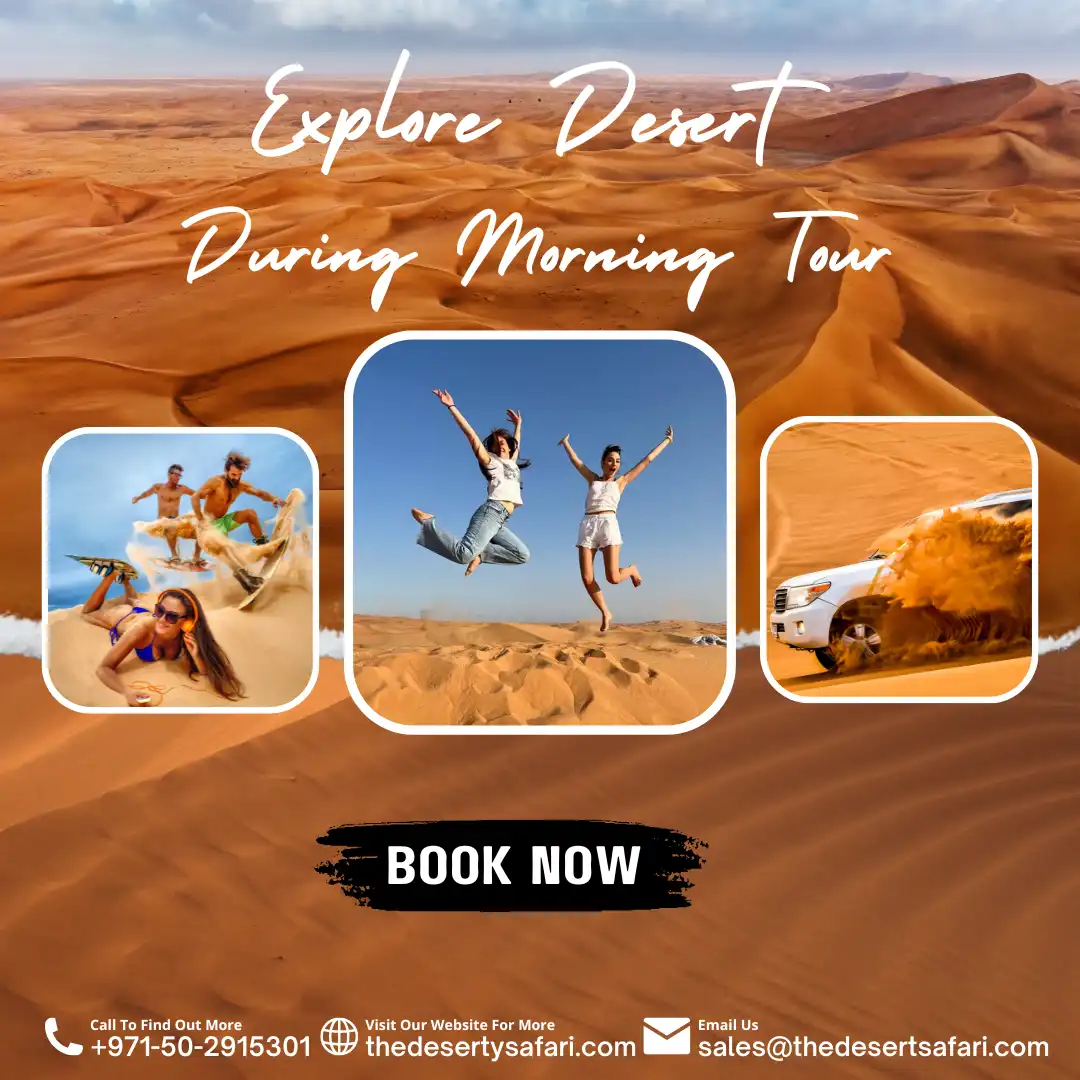 As the first rays of the October sun illuminate the vast Dubai desert, the morning safari offers an ethereal experience. The moderate temperatures thrill dune bashing, while the serene ambience lets you appreciate the desert's undisturbed beauty.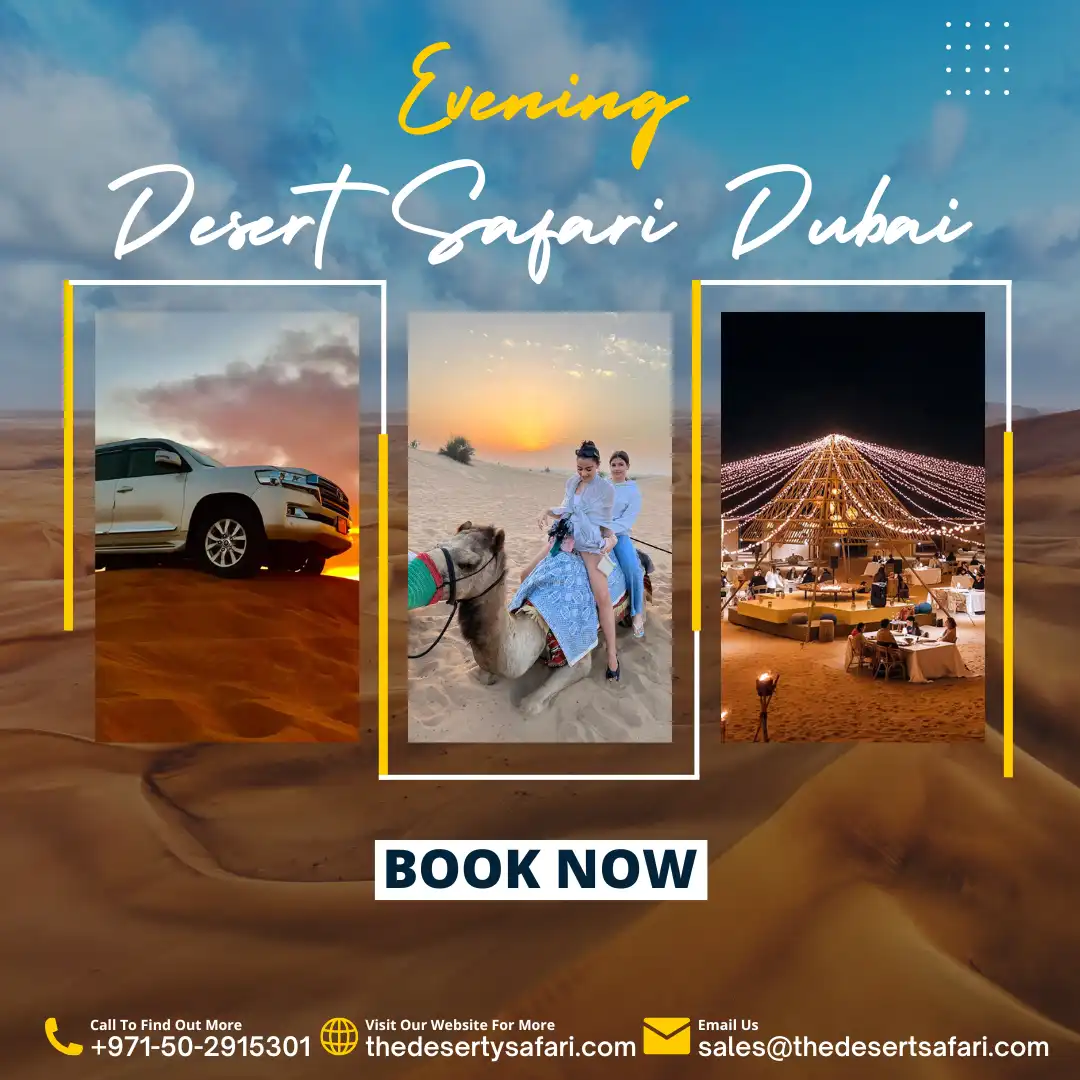 As the sun sets, casting golden hues across the dunes, the evening safari in Dubai in October becomes enchanting. Enjoy traditional dances under the twilight, followed by a sumptuous dinner, all amidst the comforting embrace of the autumn desert breeze.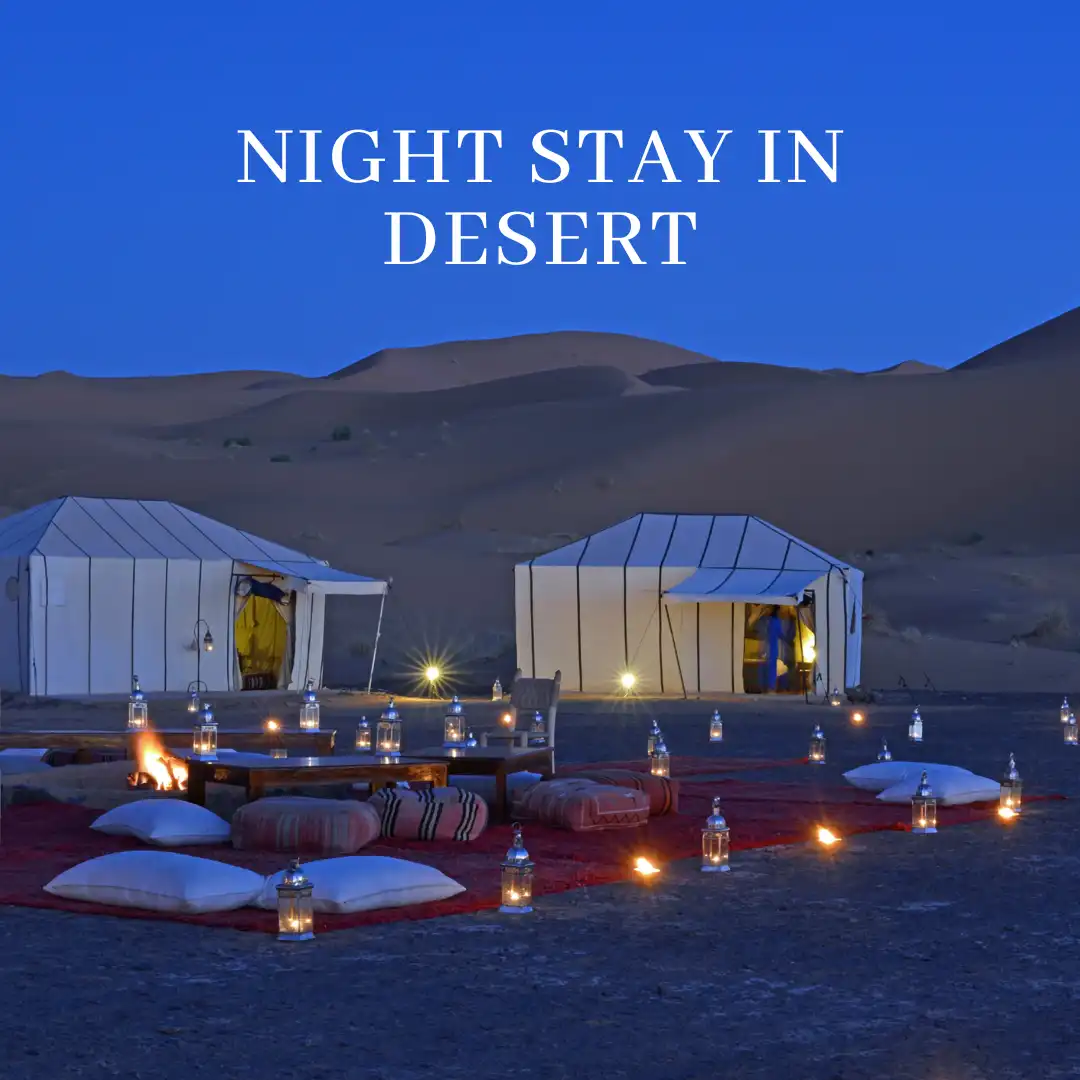 An October night in the Dubai desert is a symphony of stars and silence. Under the clear skies, enjoy a luxurious stay in desert camps, experiencing the age-old Bedouin hospitality merged seamlessly with modern comforts.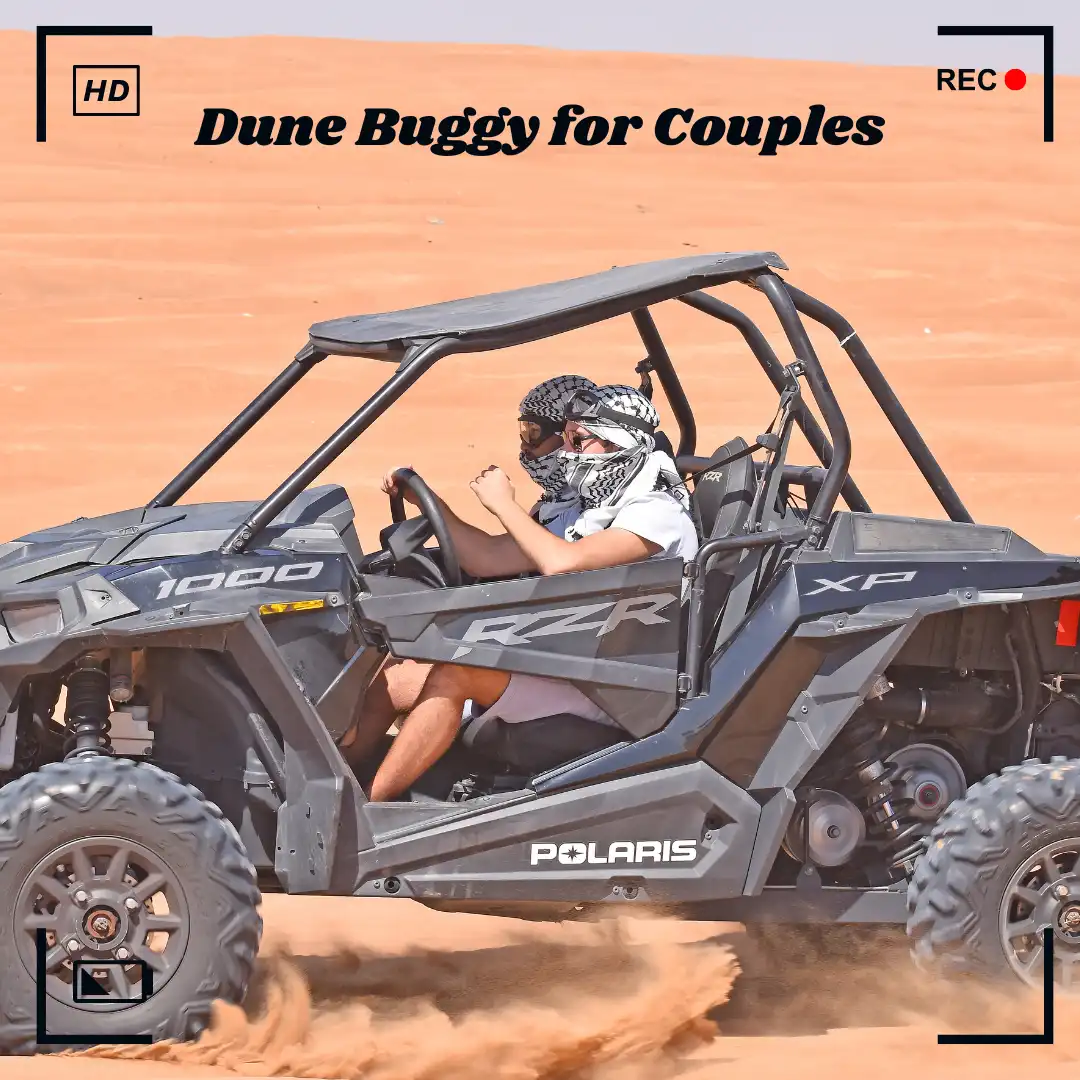 For the adrenaline junkies, the dune buggy safari in October is an exhilarating ride across Dubai's majestic sand dunes. With the sun's intensity mellowed, you can zip across the terrains, feeling the cool desert wind and the thrill of adventure intertwined.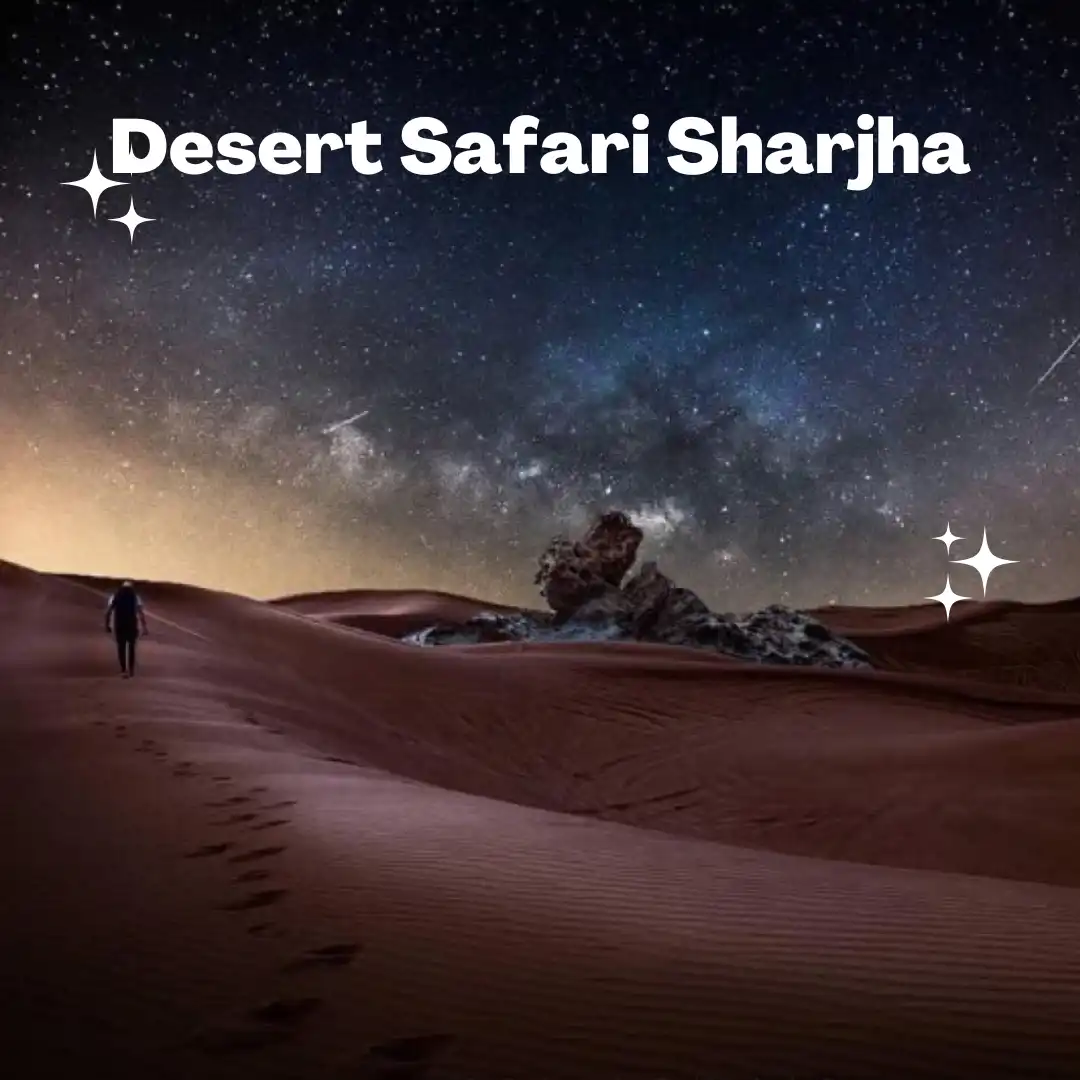 Just a short drive from Dubai, the desert landscapes of Sharjah offer an authentic safari experience. In October, the dunes come alive with cooler temperatures and longer shadows, making it an ideal time to explore. Dive into cultural performances, camel rides, and traditional Emirati meals, all while basking in the milder embrace of Sharjah's desert in autumn.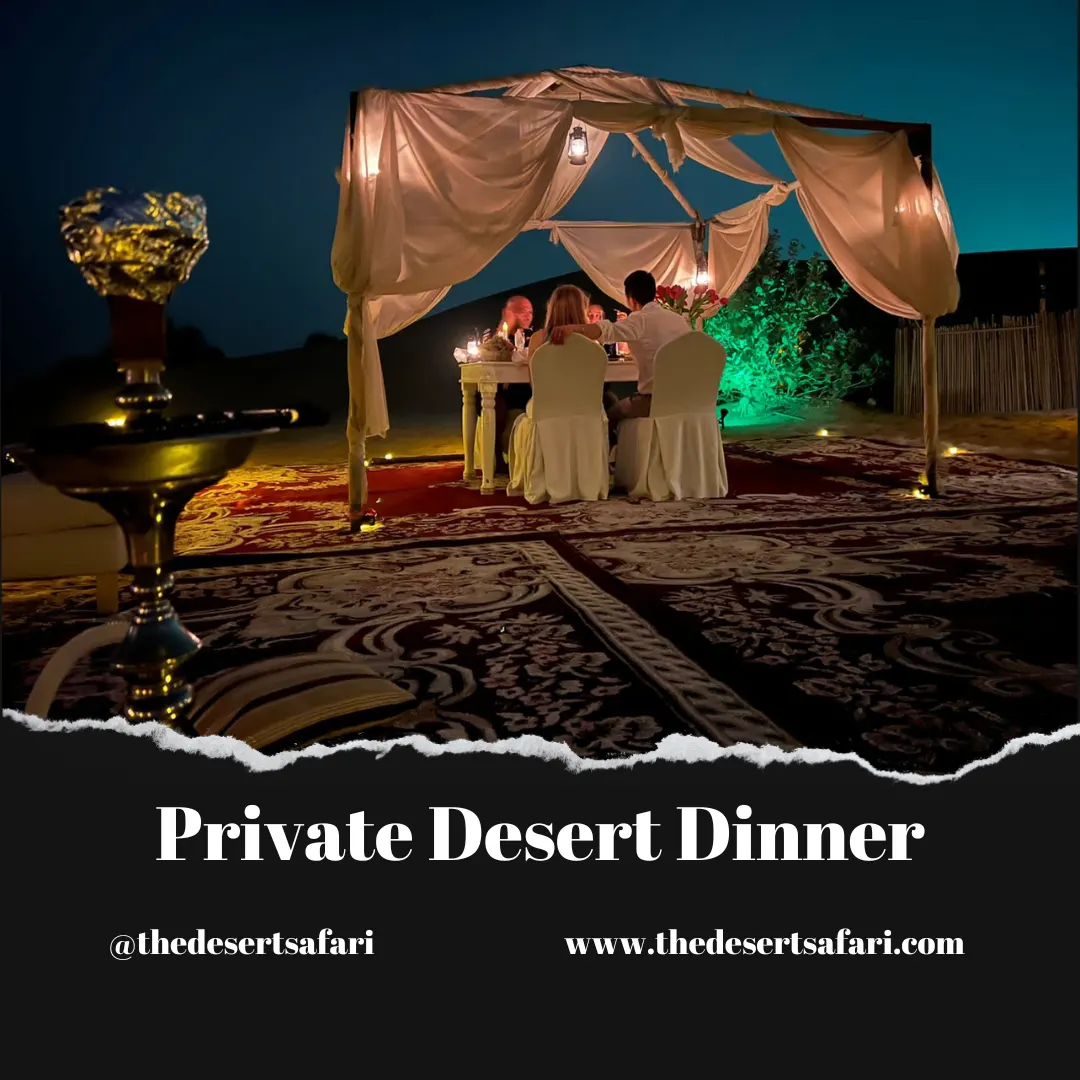 Amidst the sprawling sands of the Dubai desert, an intimate private dinner in October becomes an affair to remember. Under the canopy of stars, relish a gourmet spread as the mild autumn winds whisper tales of the desert's timeless allure. This unique October experience combines Dubai's luxury with nature's tranquility.
A Taste of Dubai After Dark in October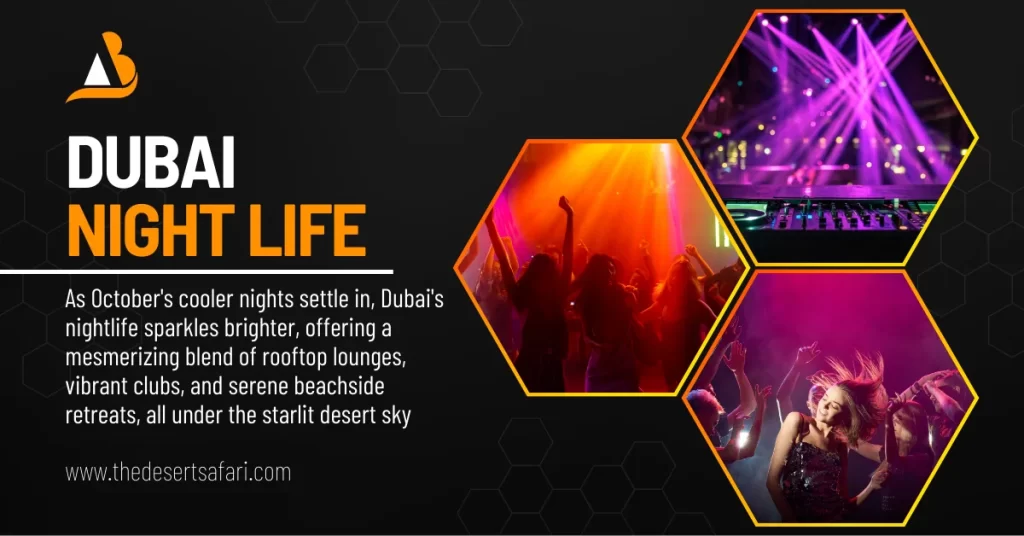 Dubai, often called the 'City of Gold,' truly sparkles once the sun goes down. The nightlife in October is vibrant, with a slightly cooler climate making evening outings even more enjoyable.
Dubai is home to several luxurious bars and clubs. October witnesses some of the best DJ nights and live performances. Popular spots include the White Dubai, Soho Garden, and the Skyview Bar. Whether you're looking for a laid-back evening or a night of dancing, there's something for every mood.
October brings a series of cultural nights, film screenings, and theatre performances. The Dubai Opera often hosts iconic shows around this time. Moreover, rooftop lounges become hotspots, with many hosting themed nights and offering panoramic views of the city's skyline.
The cooler October evenings are perfect for outdoor dining. Many restaurants set up open-air sections where you can relish international cuisines under the starry sky. From beachfront seafood grill stations to rooftop Asian delicacies, the choices are limitless.
Fun-filled October Days with the Kids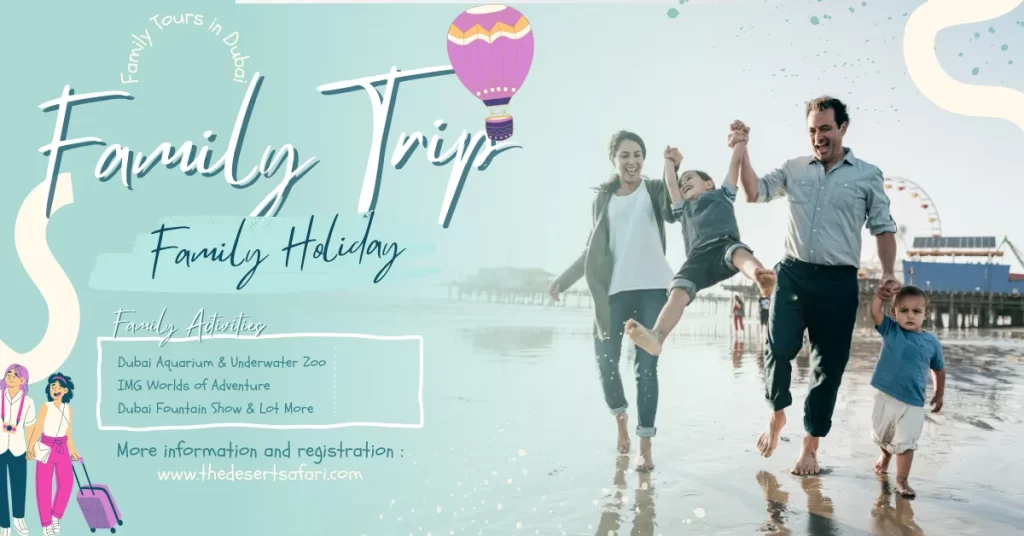 Dubai is a paradise for families, and October is no exception. The pleasant weather makes it an ideal time for family outings, ensuring fun and frolic for both kids and adults.
Dubai Aquarium & Underwater Zoo
Located in The Dubai Mall, this attraction offers a mesmerizing view of marine life. With thousands of aquatic animals, the giant 10 million-litre tank is one of the largest suspended aquariums globally.
The world's largest indoor theme and amusement park is sure to be a hit with the kids. From thrilling rides based on popular characters to interactive fun zones, it promises a day full of excitement.
An enchanting experience for all ages. As evening sets in, head to the Burj Khalifa lake to watch the mesmerizing fountain dance synchronously to a musical beat. It's both delightful and free!
Spa and Wellness in October's Serenity
After adventurous days and lively nights, one might seek a tranquil retreat. Dubai's spa and wellness centers provide the perfect escape.
Immerse yourself in traditional Middle Eastern wellness treatments. The hammam, a luxurious bath ritual, cleanses, exfoliates, and refreshes, ensuring you feel revitalized.
With the gentle October breeze, beachfront spas offer treatments accompanied by the calming sound of waves. Whether it's a deep tissue massage or a facial, the serene environment amplifies the relaxation.
October marks several yoga retreats and wellness festivals in Dubai. Participate in sessions held in picturesque locations, ranging from desert landscapes to beachfront settings. It's not just about flexibility; it's about finding inner peace in the hustle and bustle of Dubai.
Accommodations and Shopping in October
Dubai, renowned for its opulence and luxury, can also be a haven for deal-seekers, especially in October. Whether you're planning to splurge or seeking budget-friendly options, here's how to make the most of your stay.
October sits comfortably between summer and the peak holiday season, making it an opportune time for hotel deals. Luxury resorts often offer enticing packages, combining stays with spa treatments or dining experiences. Budget travelers can find great value in boutique hotels and serviced apartments. It's advisable to book in advance and keep an eye out for special promotions.
Local Crafts and Souvenirs
Apart from the gleaming malls, explore the alleyways of the traditional souks. Here, you can find authentic Emirati crafts, spices, perfumes, and fabrics. October is also an excellent time to purchase traditional festive gifts as the city prepares for the forthcoming holiday season.
While Dubai Shopping Festival in January is globally famous, October brings its own set of retail delights. Malls, such as The Dubai Mall and Mall of the Emirates, often have mid-season sales. Local markets or "souks" are also worth exploring for unique items, and don't forget to haggle for the best price!
Tips and Tricks for a Seamless October Visit to Dubai
Making your trip memorable requires a little more than just a packed itinerary. Here are some insights and precautions to ensure a smooth Dubai experience in October.
Though cooler than the summer months, October afternoons in Dubai can still get relatively warm. Always stay hydrated and wear sun protection when heading out.
Dubai, despite its modern facade, is deeply rooted in its traditions. Dress modestly when visiting religious or traditional sites, and always ask for permission before taking photos of locals.
Public transportation, including the metro and taxis, are efficient and air-conditioned. However, if you plan to explore the outskirts or desert regions, consider renting a car.
Most attractions, hotels, and even some public spots offer free Wi-Fi. However, getting a local SIM card can be beneficial for navigation and local calls. Ensure you have essential apps downloaded, like Dubai's official city guide or ride-hailing apps.
While spontaneity has its charms, some experiences, like dining at the Burj Al Arab or visiting the At The Top at Burj Khalifa, require advance booking. Ensure you reserve spots for such exclusive experiences.