Football in Desert - More Than Just a Game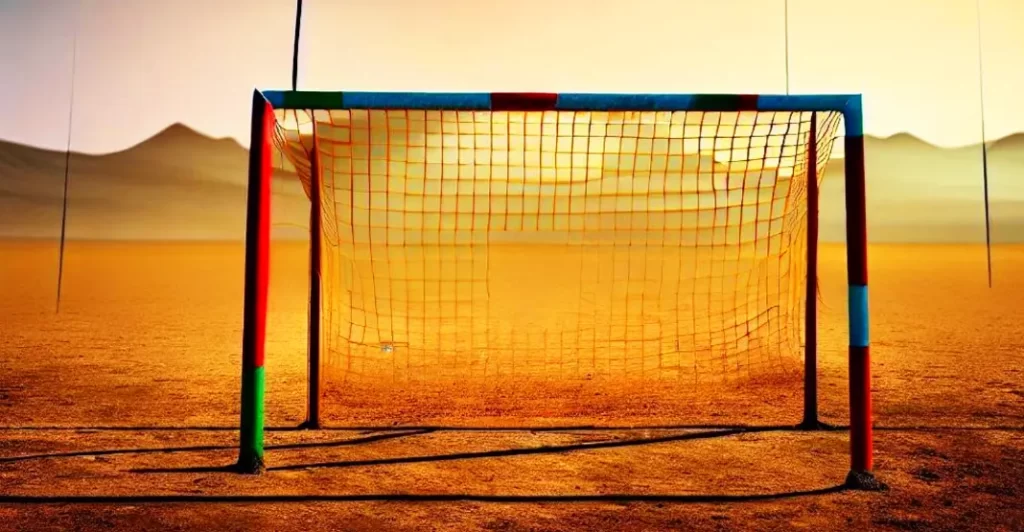 Everyone loves football. But what about football in the desert? Imagine playing beneath the bright sun on golden sands. This article takes you into the mesmerizing world of desert football.
Desert football isn't just a sport. It's a test of endurance, spirit, and pushing yourself beyond limits. With the sun beating down and the sands moving beneath, every pass, dribble, and goal becomes a story.
Play Football in Dubai's Majestic Sands
Dubai: a city of wonders, skyscrapers, and… football in a desert? Yes! Beyond the city's modern buzz, its deserts offer an exhilarating football experience – a mix of age-old traditions and contemporary fun.
Our Special Desert Football Services
Customized For You: Private match or a corporate bash? Whatever you fancy, we've got your back.  
Top-notch Venues: We offer more than just sand. Think professional football fields but in the heart of a desert.  
Everything You Need: Balls, whistles, and referees – we set it all up. You need to show up and play.
Why Our Desert Safari Rocks!
Genuine Desert Feel: Play amidst Dubai's iconic dunes.  
Safety is Key: First aid? Hydration points? We've sorted it all for you.  
Near and Connected: A quick drive, and you're in desert football paradise.
More Than Football – A Cultural Dive
The Desert Safari Dubai made our team-building desert football event epic! A day we won't forget.
Football among the dunes followed by a desert dinner? Unbelievable! Don't miss this when in Dubai.
Push Your Limits: Desert football is thrilling and challenging.  
Nature's Stadium: Vast dunes and azure skies – a stunning playground.  
Tradition Meets Modern: In the Middle East, football in the desert blends the old with the new.
Special Gear: Think shoes for hot sand and desert-durable footballs.  
Tweaked Rules: The vast desert might mean some fun rule changes!
Get Fit: Running on sand? Hello, muscles!  
Toughen Up: Challenges here toughen the mind and spirit.  
Team Time: Unique challenges mean tighter team bonds.
Stay Hydrated: The desert's hot. Water is your best friend.  
Sandy Surprises: Sands shift and challenges pop up.  
Weather Woes: Be it intense heat or sudden sand swirls, always be ready.
Football in the Desert for Kids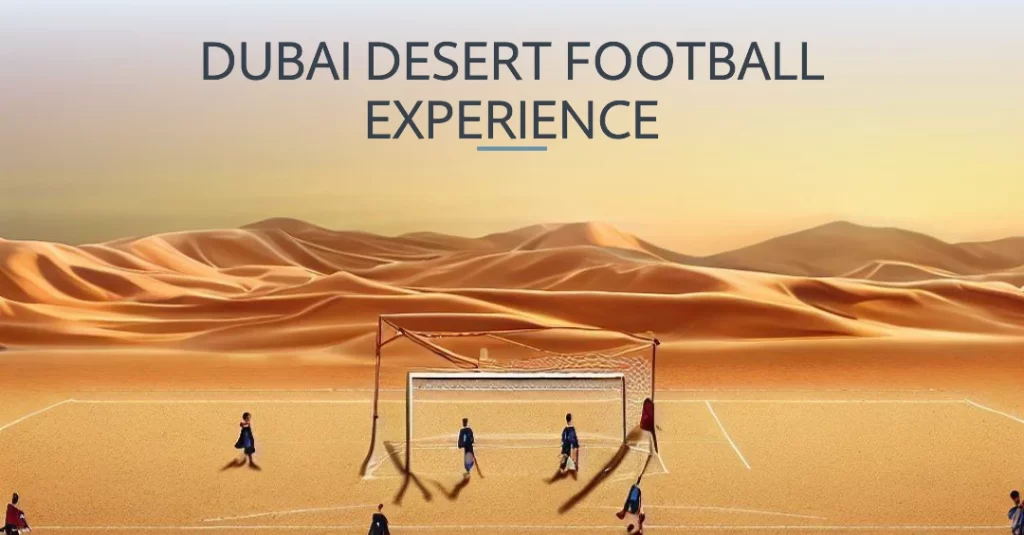 Imagine kiddos running on golden sands, their laughter echoing amidst vast dunes, chasing a football under a clear blue sky. Desert football for kids isn't just playtime; it's an adventurous tale in the making! With every tiny dribble, goal, and sand-tumbled giggle, they don't just learn the game but also build confidence, stamina, and unforgettable memories.
Plus, it's a fantastic way for them to bond with nature, soak up some sun, and develop a love for this iconic sport. So, parents, think of desert football next time you're planning a day out for the little ones in Dubai. It's fun, fit, and oh-so-fabulous for kids!
Desert Football Tournaments
Teams from all corners come to participate. But it's not just about the trophy. It's about memories, friendship, and one-of-a-kind stories.
Ready for Some Desert Football?
Sunset, sandy pitches, and the game's thrill – our desert football adventure awaits you. Contact us now to kick-start your desert football journey!
Desert football isn't just a sport – it's a journey, an emotion, and a testament to the human spirit and resilience. Whether you're playing or watching, the desert backdrop adds magic to every move. So next time you think of football, picture the vast, sun-kissed sands. It's truly transformative!