Things To Do in Abu Dhabi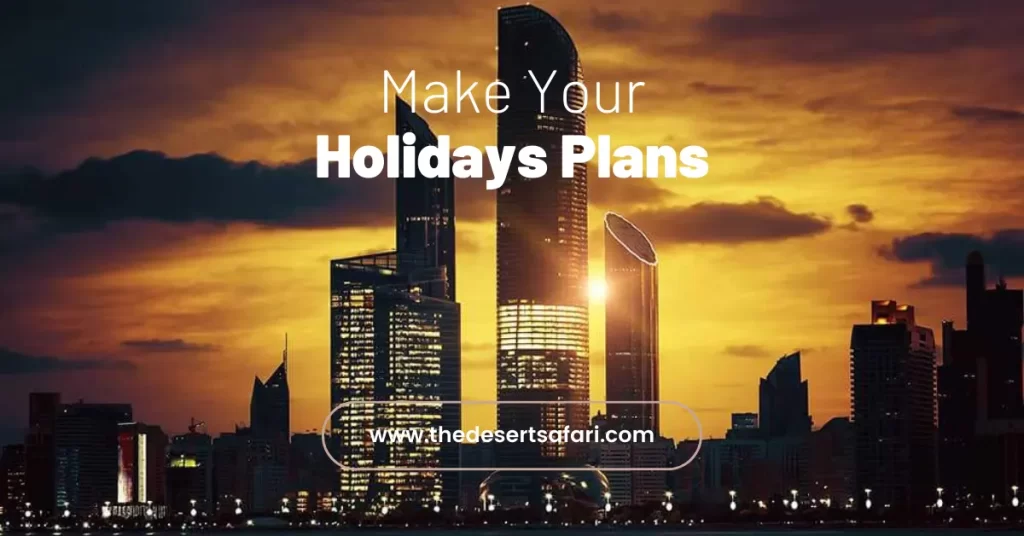 Abu Dhabi is the capital of the UAE and the second biggest city after Dubai. It's on a T-shaped island in the Persian Gulf. Every year, more tourists are coming to Abu Dhabi because of its great places and activities. The city has a rich history and culture, and we want to make your visit special with our tours and desert trips. Let's look at the best things to do in Abu Dhabi.
1. Ferrari World Abu Dhabi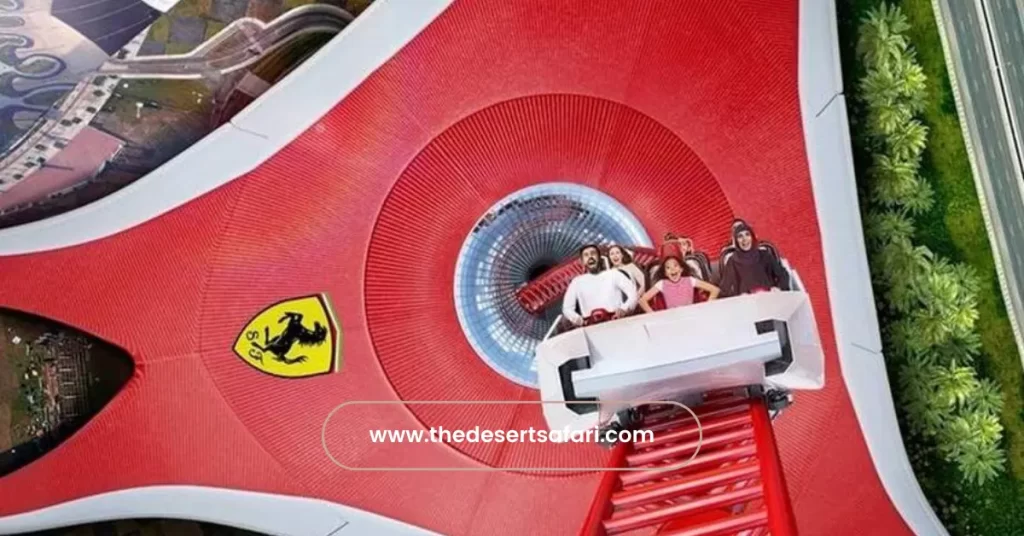 Ferrari World in Abu Dhabi is the world's first Ferrari-themed park, and it's huge! You can find it on Yas Island, and it's known for having the world's biggest space frame structure. This big indoor park is full of fun rides for everyone.
When you visit, you'll have exciting stories to share. There are over twenty fun rides and things to do. You can also enjoy tasty food and do some cool shopping. It's perfect for Ferrari fans and families.
Some top attractions are the Formula Rossa ride, the Galleria Ferrari exhibit, and the Speed of Magic show. The Formula Rossa ride is super fast – the fastest roller coaster in the world, going up to 240 mph! The Galleria Ferrari is a big gallery showing Ferrari cars from the 1940s till now. And the Speed of Magic? It's a cool 4-D show taking you through jungles, canyons, icy places, and even volcanoes.
There are also special Ferrari-themed cafes and restaurants where you can try Italian dishes. Plus, the park has the biggest Ferrari shop and another shop that sells unique items from the past and now.
2. The Abu Dhabi Corniche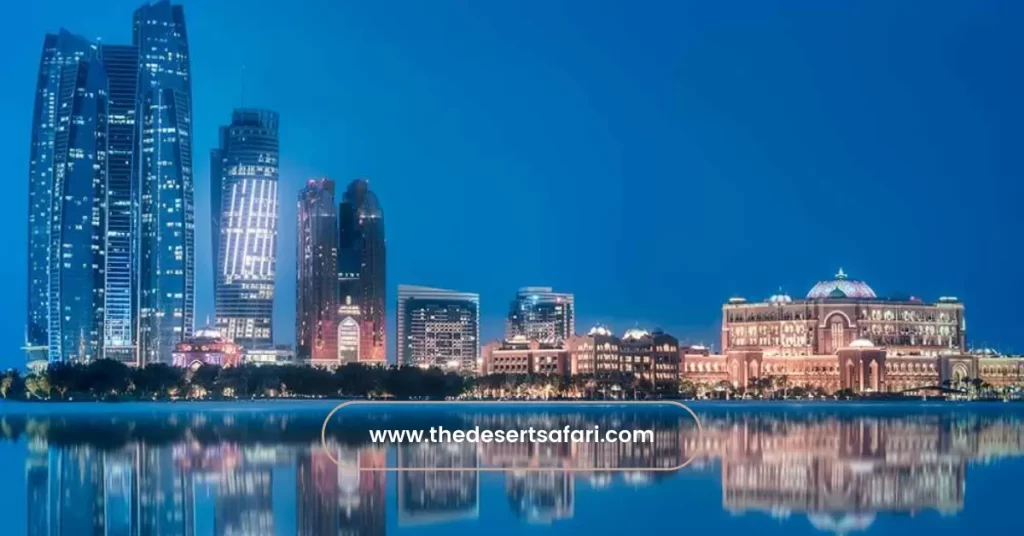 Abu Dhabi's Corniche Road is a beautiful eight-kilometer long waterfront area. It's perfect for a walk or a bike ride, with paths for both. There are places for kids to play, spots to eat and drink, a wakeboarding park, and even a beach – the Corniche Beach.
There are different parks along the Corniche, each with its own theme. Family Park is great for climbing. Urban Park is filled with lovely gardens. Lake Park, near Muroor Street, is known for its big "Lake." And Formal Park, close to Baniyas Street, stands out with its special architecture and fun maze.
For those who love water sports, the wakeboarding Beginners Park is a must-visit. Created by the Abu Dhabi Municipality and Flash Entertainment, this modern park offers lessons and tips to help you enjoy the waves.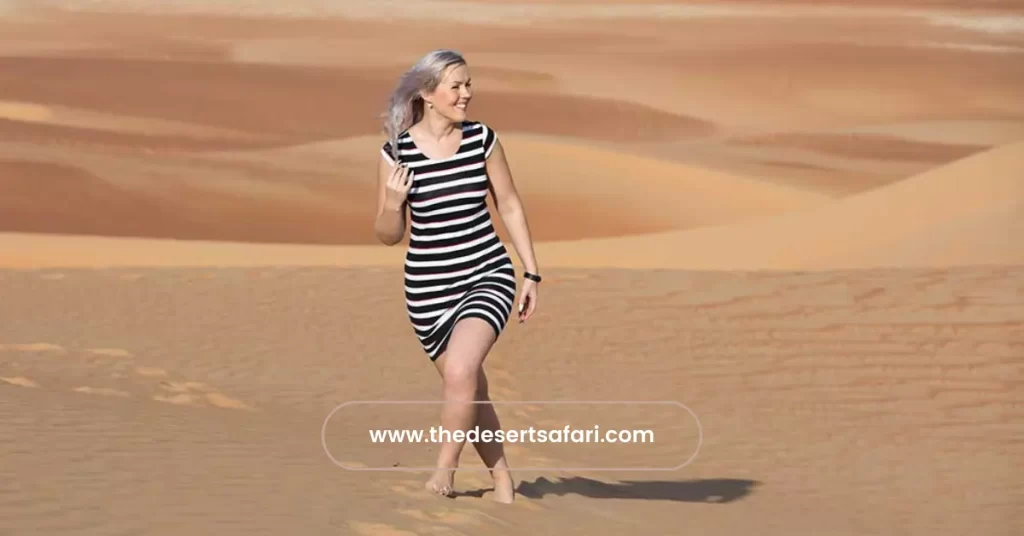 Abu Dhabi's desert is full of fun things to do, and it's right next door! You really should explore it while you're here. One of the best ways to experience the sand and fun is with our Abu Dhabi desert safari.
On this adventure, you can do cool stuff like sandboarding, riding dune buggies and bikes, or even riding a camel! You can also camp in the desert and have a special dinner. Just imagine watching a beautiful desert sunset by a campfire – it's a memory you'll never forget.
4. Sheikh Zayed Grand Mosque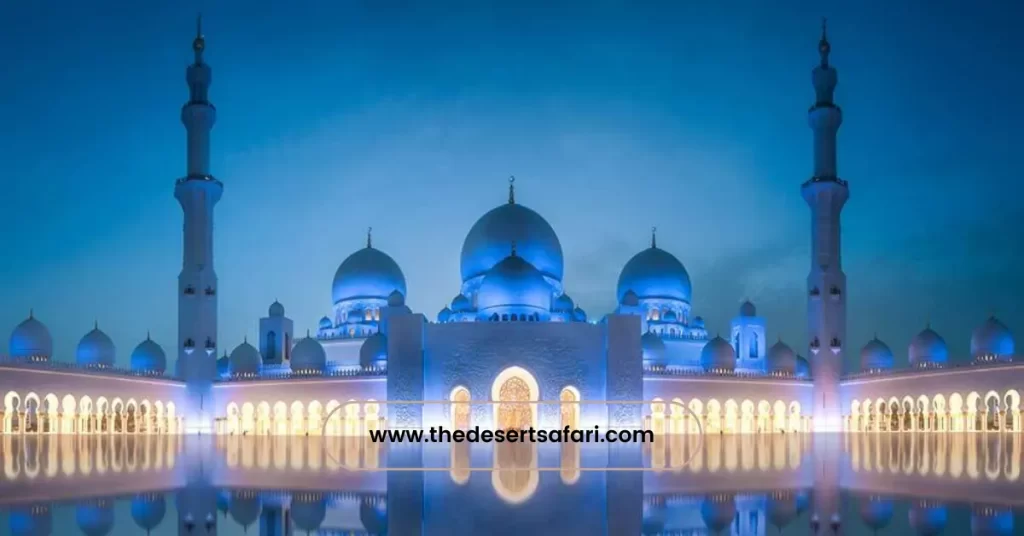 The Sheikh Zayed Grand Mosque is not only the biggest mosque in the UAE, covering over 30 acres, but it's also one of Abu Dhabi's most famous landmarks. It's a central place for prayers, especially during Friday gatherings and Eid celebrations. In fact, during Eid, over 40,000 people come to visit!
The mosque was designed by Syrian architect Yousef Abdelky and was built from 1996 to 2007. It was the dream project of the UAE's late president, Sheikh Zayed bin Sultan Al Nahyan. He wanted to create a special place that combined different Islamic cultures with both old and new art and architecture.
If you visit, the Sheikh Zayed Grand Mosque Centre (SZGMC) offers programs and activities to help you learn more. Plus, there's a library at the mosque with many books about Islamic topics, from art to history.
5. Yas Water world Abu Dhabi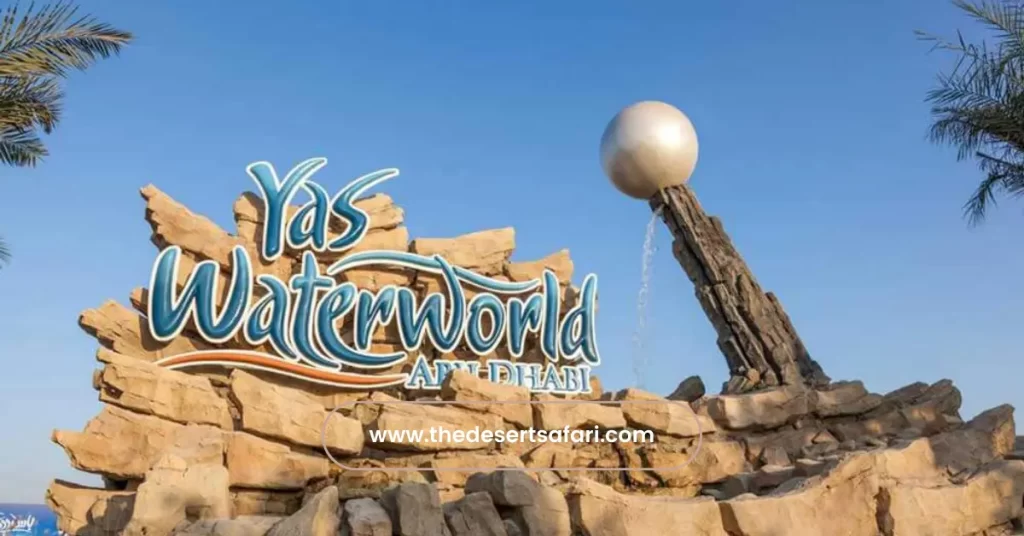 Built by Aldar Properties, Yas Waterworld is a fun-packed water park with over 40 attractions, rides, and slides. It's inspired by Emirati themes and features thrilling rides like Rush Rider, Bubble's Barrel, and the Bandit Bomber – which is the longest suspended roller coaster in the Middle East!
Spread over 15 hectares, Yas Waterworld isn't just about slides and rides. It's also the place where the World Flowboarding Championships happen. Plus, you can even take a lesson to learn wave riding on bodyboards.
The park has won many awards. In 2013, the Los Angeles Times ranked it as the second-best waterpark in the world! The same year, it was also named the top tourist spot in the Middle East. And if you're looking for more fun nearby, places like Warner Bros. World Abu Dhabi, Sea World Abu Dhabi, Yas Marina Circuit, Yas Links, and Yas Beach are all close by.
6. Abu Dhabi Parks and Wildlife Centers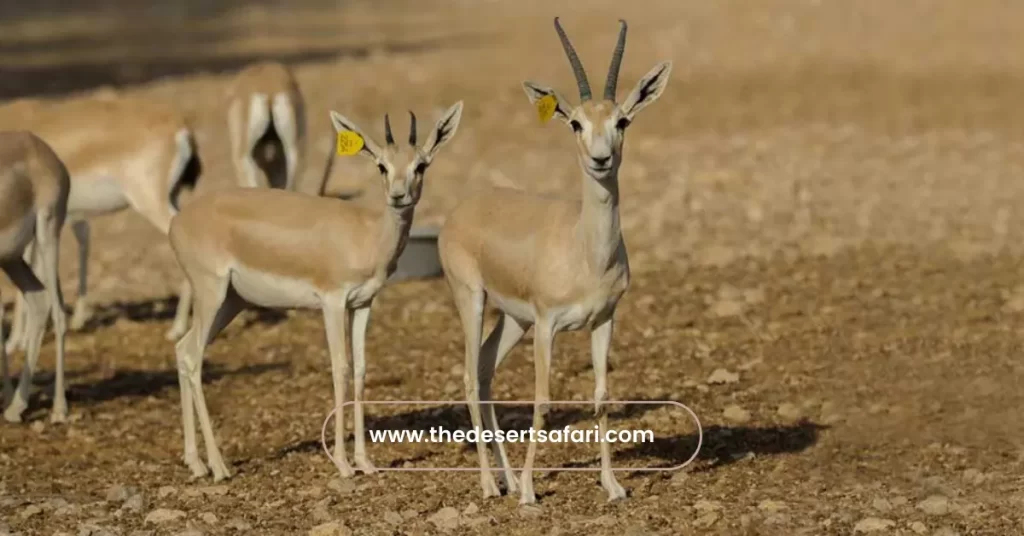 Many might be surprised to learn that Abu Dhabi is rich in wildlife, with parks showcasing everything from big cats like leopards, tigers, and cheetahs to unique plants and other local and exotic animals.
Here are some of the top wildlife spots:
Emirates Park Zoo

: Located in Al Bahia, it's home to around 1,700 animals. Here, you can see white tigers, a Siberian bear, lions, zebras, and cheetahs.

Al Ain Zoo

: This big 900-hectare park has about 4,000 animals, including some endangered species like the white lion, Arabian antelopes, and jaguars. Fun activities here include feeding giraffes and riding camels.

Arabian Wildlife Park

: Set on Sir Bani Yas Island, this park covers 1,400 hectares and lets almost 10,000 animals like giraffes, ostriches, and antelopes roam free.

Abu Dhabi Wildlife Centre

: Focused on saving and helping endangered species, this center provides shelter and medical care for many animals.
Don't miss the chance for a safari experience when you visit these places. You'll get to see and learn about the diverse creatures that call this region home.
7. Kayaking in the Mangroves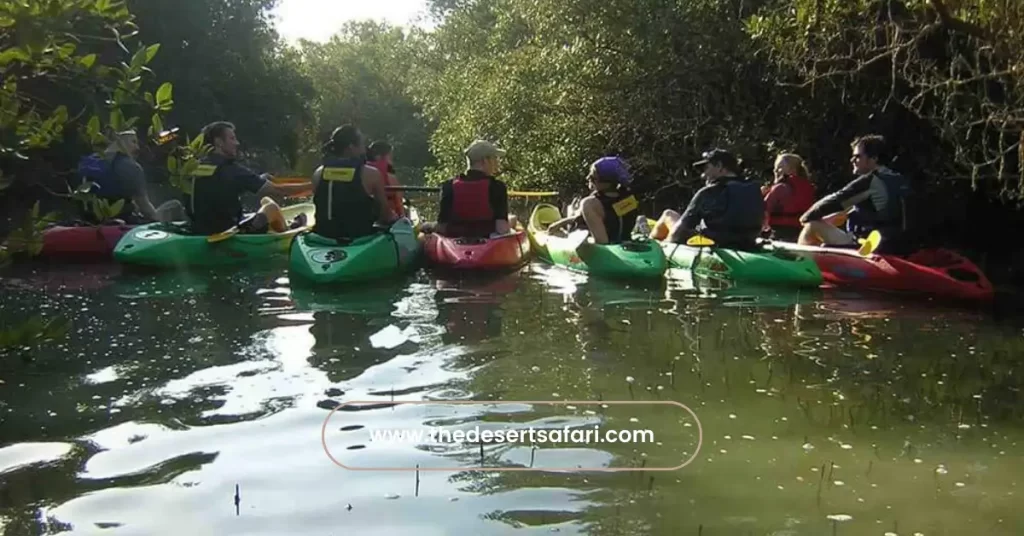 Believe it or not, the Arabian Peninsula, specifically Abu Dhabi, is home to vast mangrove areas. Thanks to the shallow lagoons and the area's humidity, these mangroves thrive.
You can even spot some of these mangroves close to the city, like near the Anantara Eastern Mangroves Hotel. For a unique adventure, try a kayaking tour through the mangroves. It's a hidden gem of an experience that many Abu Dhabi visitors might not know about.
8. Balloon Expeditions above the Desert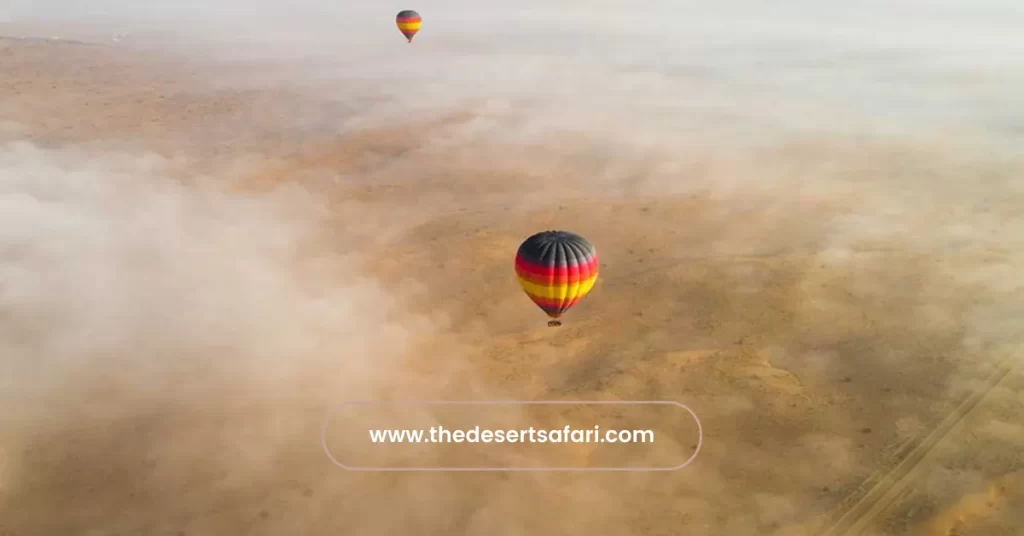 Swap the city's sparkle for a breathtaking balloon ride over Abu Dhabi's desert. Float over vast red dunes spot roaming camels, gazelles, and lush oases below. An hour-long desert balloon journey promises unforgettable moments and fun that'll last in your memories forever.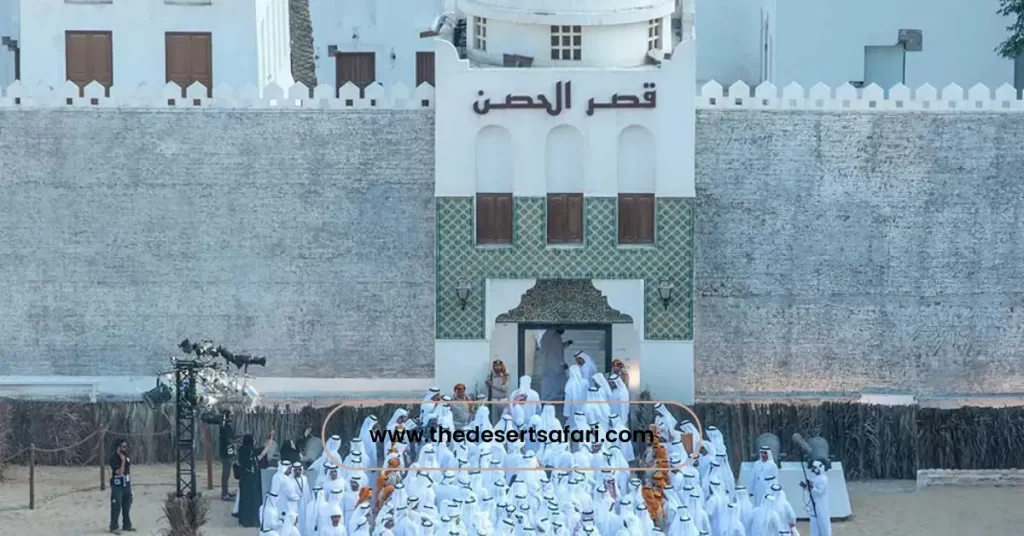 Dive deep into Abu Dhabi's history at Qasr al-Hosn, an exhibition center that stands as a testament to the city's rich past. Located on Sheikh Zayed First Street, this is the oldest building in Abu Dhabi.
Recognize the AED 1000 note? Qasr al-Hosn fort is featured on its back! Built in 1760, it originally served as a watchtower guarding a vital well. By 1793, it expanded and became the residence of the Al Nahyan family, Abu Dhabi's ruling dynasty, until 1966.
Visit to delve into its story through photos and spoken accounts. Beyond just history, Qasr al-Hosn is a beacon of Emirati culture and traditions. Nearby, the Cultural Foundation center hosts a variety of annual events, celebrating music, art, and film.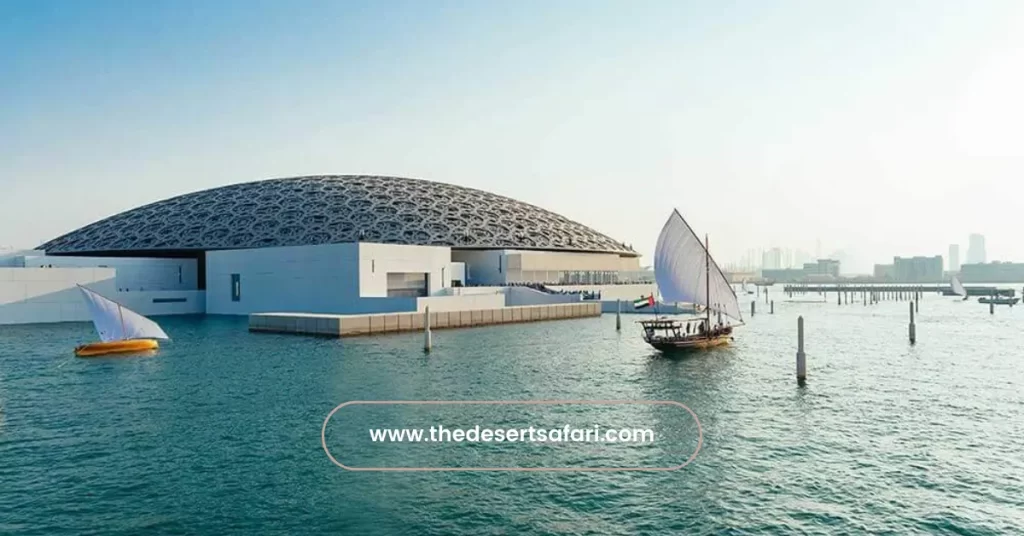 Opened in November 2017, the Louvre Abu Dhabi stands proudly on Saadiyat Island Cultural District, a result of a collaboration between the French government and Abu Dhabi. It's the biggest art museum in the Arabian Peninsula, spanning roughly 24,000 square meters.
Designed by the renowned Jean Nouvel, the museum displays a diverse collection of art from around the world. What's special is its focus on harmonizing Western and Eastern art, creating a unique cultural blend.
From the glimmering waters of the Corniche to the historic tales of Qasr al-Hosn, and from the artistic marvel of the Louvre Abu Dhabi to the expansive desert horizons, Abu Dhabi truly offers a blend of tradition, adventure, and modernity. Whether you're an art enthusiast, a history buff, or an adventure seeker, this city has a unique experience waiting just for you. As we've journeyed through its top attractions, it's clear that Abu Dhabi isn't just a destination; it's a mosaic of stories, cultures, and experiences. Dive in, explore, and let Abu Dhabi's magic unfold before you.