It is a little bit mystifying thing, Dubai frame represents on both sides of Dubai like new modern luxurious Dubai city on the other side old traditional Dubai.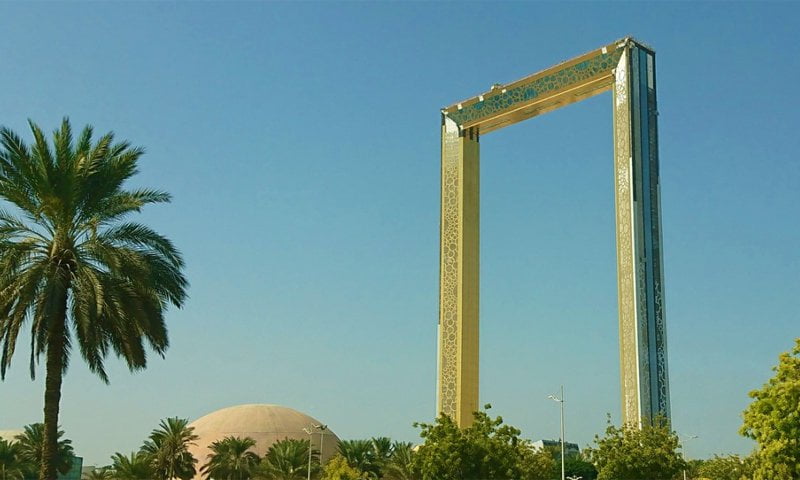 Magically you can get glimpses of past, present, and future of Dubai at the same time from the top of the frame.
Dubai Frame – Building & Design
Dubai Frame is the outbound attraction of 2018. Most famous architecture Fernando Donis who already designed blast attractions of Dubai Burj Al Arab and Burj Khalifa.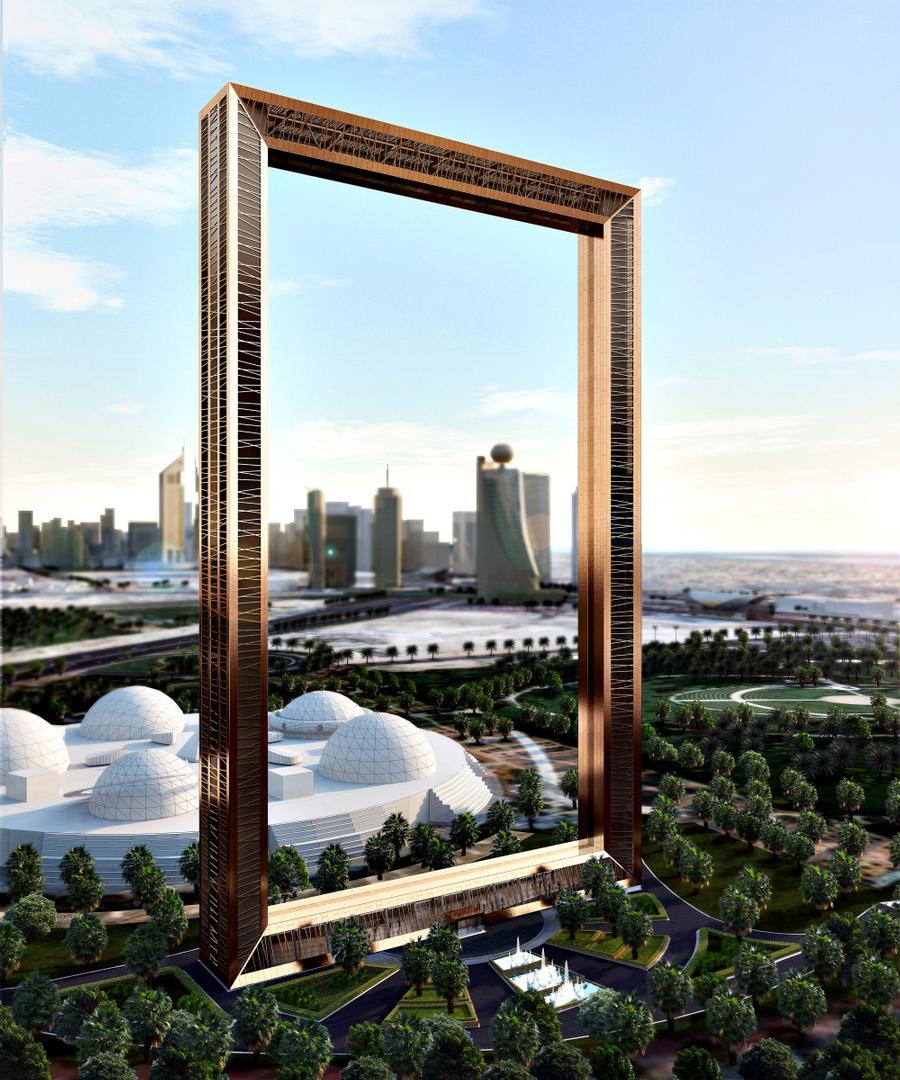 The gold cladding is used in the Dubai frame structure. On the exterior honeycomb-like, the ring is placed due to the inspiration of logo  Expo 2020.
.
من برواز دبي نتمنى لكم جمعة سعيدة ومباركة.
We wish you a blessed Friday from Dubai Frame.#الإمارات #دبي #برواز_دبي#UAE #Dubai #DubaiFrame pic.twitter.com/jDZnxDptRs

— Dubai Frame (@DubaiFrame) July 27, 2018
Important facts about Dubai Frame
Approximately 2000 tons of steel is used in this building.
Laminated glass is about 2900 sqm
Who knows the construction of Dubai frame started in 2013
About 3 years taken to launch as great fascination of Dubai.'
It exhibits about 15000 sqm of the gold cladding.
Estimated visitors are about 2 million in 2018
Cost of this project is approximately about Dhs 160 million.
Dubai Frame Ticket Price
Dubai frame tickets are not too expensive, quite economical as compared to other fascinations in Dubai.
Kids below 3 years are allowed to visit free of cost
Children of 3 to 12 years have to pay AED 30
Adults of 13 years to 59 years have to pay AED 50
Senior or old age people about 60 years or above also need not to pay any cost.
Dubai Frame Timings
The Dubai Frame is the most desirable place in 2018 and opens from 09:00 AM to 09:00 PM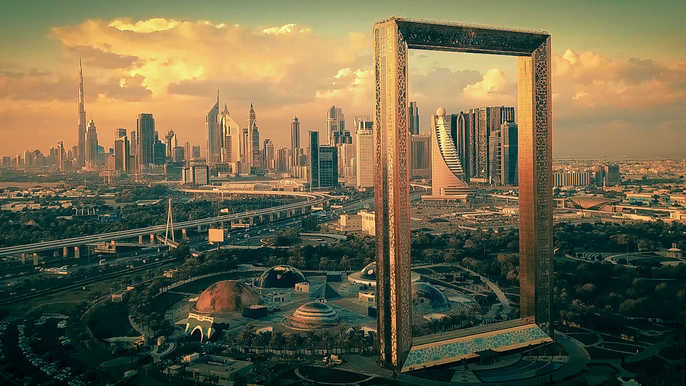 Dubai Frame Location
Dubai Frame is exactly located at Al Kifaf Zabeel Park Gate No 4 Dubai. If you find any difficulty to get the exact location you can use google maps for the information.