Travel Insurance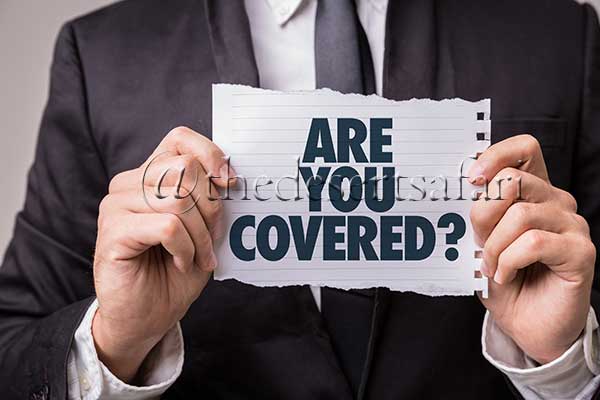 Traveling is a hobby for some but a few people; it is their passion. In the past traveling was not a tedious process in terms of paperwork. Almost all the countries used the same money for purchase and sale. With the changing time, currency, and current security situations you need to go through lots of procedure to start traveling, and among these procedures, travel insurance is one of them. Now, what traveling insurance is, let's have a detailed overview and then go through the things covered in travel insurance.
Travel insurance is the amount of money pre-deposited to pay expenses of medical, flight loss, trip cancellation. They are applicable whether you are traveling in your own country or are on an international trip. Mostly the travel insurance is decided and arranged when you are arranging a trip and money deposited depends on the country you are traveling and the cost of facilities there. For example, the travel insurance for USA and Dubai is quite high due to their costly health facilities. Nowadays, travel companies provide their customers with different travel insurance policies when the customers plan for the tour. Travel insurance packages vary depending on the offers and facilities they provide. In this blog, our primary focus will be on travel insurance in Dubai. And if you frequently travel to Dubai for business purpose or spending vacations, this blog will help you.
You might find it quite tiring to go for finding a travel insurance company and then discussing the details you need with your travel insurance package. But with modern-day communication technology, it is no more a tedious task now. Just start internet surfing about travel insurance packages along with the details of the providing company. All the details, along with the information, will be available to you in just a few seconds. You can select the one which is best suited to your choice and need. Some times the information provided on the internet might not be the same, so you should personally visit the company office and have a talk about the details of the package.
Scam people are there in the market selling their products with best features but trying them gives you the worst experience of life. So try to get some reviews from other people who have any experience with them and then select your desired company.
Travel Insurance Packages
An excellent travel insurance package will give you the following positive results;
Feel you relaxed of your worries for medical treatments.
Help you with a backup plan for any sudden event.
Relaxation from carrying cash everywhere.
Well, if you have planned your trip and duration of stay in the visiting country, that's good. Now you need to consider what is more vital for you to have in your travel insurance package.  And if you are confused about what to be kept on the top list, we have four most important things to be covered in your travel insurance. These are;
Does it cover expenses for the medical facilities?
Do we never know when we can face health problems, no matter how careful we are? So our topmost priority is the medical expenses. Health facilities vary with each country, and as for Dubai is considered, it is quite expensive regarding medical treatment. The travel insurance provides different categories of health insurance with varying levels of health problems from mild to severe. You should inquire from your insurance agent what level of treatment you will get?
You need to go for the primary health care coverage in the insurance policy. The basic plan will provide you health care facilities in case of accident or injury or sudden illness. Moreover, if you are already dealing with some medical problem like asthma and diabetes and want treatment in the country during your travel. You should go for the intermediate level of travel insurance which will provide you a backup plan in case of any serious problem.
Dubai has severe weather conditions with an average warm and hot temperature most of the time in the year. The extreme temperature causes problems like heat stroke, suffocation, dehydration, and Sunburn. The Dubai government provides free health care facilities to its residents, but foreigners have to pay for health expenses. Dubai government offers its residents with the best health care facilities. Foreigners have to pay for their treatments.
Insurance policy in Dubai gives you health benefits with travel insurance of upto $2400. The amount varies with the travel company operating.
Deciding the medical travel insurance policy before traveling is quite vital as the medical expenses are unavoidable, and you hardly know about the cost of expenses in other countries. So this keeps you on a safe side and relieves you of unnecessary stress and anxiety.
Does it provide relaxation on delay in plan or cancellation of the trip?
Do you ever know what happens next? So, it is better to remain prepared for that. Some times due to bad weather or political situation, the flight operations might delay, so you need to stay in the host country. But you have run out of your money. In such a case, the travel insurance will be quite helpful if it covers give you package for trip delay and cancellation. You can get money to stay in a hotel and do catch your flight when the conditions are suitable.
In case your luggage is delayed, or your items get replaced with someone else. Or in case you have missed your flight due to some rescheduling issue, and they didn't inform you about it.  You can also claim the amount for your delay. One serious problem is if the plane gets hijacked, and you are stuck in another country. If you are released safely, you can claim for the rearrangement of your tickets.
The travel insurance is again specific in this case, and people with serious reasons gets treated. If you miss your flight due to your negligence or mistake or you are making an excuse, you will not get the facility. Some times the flights to the country you are traveling are being postponed due to security threats. So, in that case, your travel insurance will be quite helpful for you.
If you have to cancel your trip due to a sudden illness, the travel insurance will bear your transport and accommodation expenses in such case. There is the limitation in the amount of money you get so confirm your package from the travel insurance provider.
Dubai is quite a peaceful country and is seldom in tension with any other state of the world. And there is a rare chance you can have a flight delayed due to some political reasons. But chances are there of some unwanted event like sudden illness. So in such a case, you will need a backup plan which mostly comes with your travel insurance.
Does it give security regarding your possessions?
In this modern and advanced era, our gadgets are quite expensive, and they need to be taken care of. You might lose any of your personal belongings during your trip, which is quite costly and may cost you a loss of money. Several travel companies provide you with insurance for your valuables to some extent. And you can claim the amount by showing the receipt of your own to that belonging in case if they are lost or stolen.
The standard procedure is to share the details of your expensive belongings like camera, laptop, mobile with the company dealing with the arrangement of your tour.  So that in case some unfortunate incident happens, they already have the details as a person may not be able to provide the details once they lose the item.  The travel insurance would be an added advantage to you, but that does not mean that you should leave your belongings open hand. If any incident happens, you can claim for refund, which is the already set amount they will pay you. And they make you aware of the amount at the start of the travel insurance.
However, travel insurance provider does not offer any insurance package on the items like jewelry and other accessories.  And in case of any loss of these items, you can not claim for any refund from the company.
Incidents happen everywhere they can be planned by some other person as thieves who stole other people belongings. And you may lose your possession by some mishap. So if you have some backup plan for this, it is more than enough. Well, as for Dubai is concerned, the security is quite good. And there is a seldom chance that your belongings get stolen, but still, you need to be prepared for any mishap.
Several travel companies provide you insurance with all your belongings, including your bag and every item in it. Again you need to be informed of the package of your travel insurance for claiming any refunds. Most of the travel companies in the USA provide their customers with this facility, but outside the USA they don't claim any responsibility. You need to search for any travel company offering you this option in your travel insurance for Dubai too.
 Does it cover expenses of activities during your stay?
Most of the time we don't know anything about the country we are traveling — the expenses for sports there, hiking, skateboarding and many more activities like these. Dubai is quite famous for its desert safari, dune buggies, quad bikes, and camel riding and beach surfing. And if you are going on vacations to Dubai, it is no doubt that these activities will be on your top lists. So you need to check whether your travel insurance covers your expenses for these activities or not.
Activities like quad biking, dune buggies ride, and beach surfing are quite expensive in Dubai, so you need to be prepared before landing in Dubai. And the best preparation you can have is to contact a reliable and best travel company with reasonable tour packages covering the desired expenses.
Almost all travel companies propose these facilities but with some set level. Like in the primary and standard policy, you will have activities like swimming, cycling, and snorkeling, etc. But if you want something else as is explained earlier like quad biking and dune buggy rides which are quite costly. You need to get details from your travel insurance provider whether they get covered in the insurance package or not.  Most of the tour companies in Dubai offer these promotions at different rates and packages. You can also take benefit from those packages as they save your time apart from keeping you relieved from the stress of carrying cash or credit cards everywhere.
Planning is quite helpful to provide you with a comfortable and relaxed vacation trip without the need to worry about every expense separately. As you have already paid all your fees in advance pack your luggage, take necessary items, and enjoy your vacations or business meeting.
Most of the tours arranged by travel companies are quite economical as they are group tours and the company also has links with other proprietors. So they try to keep the trip as inexpensive as possible.
Group tours also help you to keep in touch with some trusted person. And don't fall prey to the fraudulent people who try to take benefit of the ignorance of foreigners.
The mistake most people commit is they don't ask information about the travel insurance packages offered to them, which is not a good habit. Most of the travel companies don't bother to inform their customers about the standard rule and regulations about the travel insurance they are getting and expenses which are covered. While the customer let everything over the insurance provider.
We suggest you to properly go through the terms and conditions of your travel insurance packages. And ask questions from your insurance provider if you don't know of them. Travel insurance provides you with peace of mind, so do try to avail such opportunity before going on the trip. Have a safe journey ahead!