A day in desert climbs in warmth but declines in peace leaving the last rays of sun to shine in silver through the night. So to discover the marvels of the desert in evening, we have put together a perfect list of activities, every detail of which is planned to unfold surprises for you to take back home and relive in.
Put on your causal best clothes as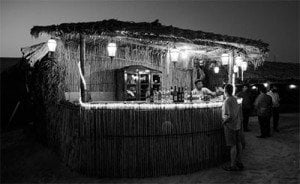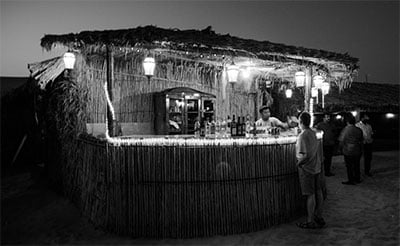 you are on the voyage of the reign of Kings. We pick our very distinguished GUESTS from the place of their convenience on a 4×4 vehicle to start the "Desert Safari" adventure.
You've got to fasten your seat belts, as we begin with the teeth tightening dune bashing. As a result, you sink into the skin of a desert tiger.
Stop after dune bashing for a while to spot mesmerizing view and take pictures.
We stop for a while to drown in awe of natural magnificence on a high dune, to spot a mesmerizing view of the sinking sun, which is the most of this expedition and the most captured and treasured one too.
We will then escort you to the desert camp, where you will be welcomed in the pure Arabian tradition with dates and tea. Depending on how adventurous you are, you can always choose to try your nerves on a quad bike.
You also have a chance to get into an Arabian attire. Hop on a camel for a ride under the starlight and explore the Arabian experience or nonetheless. You can always enjoy your own moment of solitude sitting around a water fountain in an open tent while smoking sheesha.
A salivating dinner of BBQ is there in the best local taste. Moreover, you can enjoy with your choice of soft drinks. Just make sure to eat well, as right after, a grand stage is setup for your amusement.
Entertaining Elements by TDS
The great beats and rhythms of Arab are there together under the lights of shining stars showcasing the best classical music, traditional Tanura dancing and the evergreen exotic belly dancing which is sure to tap your pulses and blow your senses away.
Then just sink back in the cars parked right outside the camp, and cherish the golden memories of the Arabian land "Dubai Desert Safari", as the driver safely drop you back home.

Desert Safari in Dubai

Since

Evening Desert Safari

is the most important activity of

Dubai

, choosing the right company makes all the difference.
Why choose us?
Free Pick & Drop

in Land cruiser or similar vehicle anywhere in Dubai and Sharjah.
Dune Bashing in

Lehbab & Al Awir, Red Sand Desert

near the Rock Fossils.
25-30 minutes of

Dune Bashing

.
Beautiful

Traditional

Camp with many activities.

Free

Sand Boarding

Shisha Smoking Free

in a beautiful open lounge.
Free Camel Ride "Short Tip Maximum 2-3 Minutes"


Unlimited

Hot & Cold Drinks
Two Belly Dance Show
Tanura Dance Show
Fire Show
Vegetarian and Non-Vegetarian Dinner and

BBQ

Items

Friendly Staff

to help
Optional

VIP

table booking
Optional Thrilling

Quad Biking

And much more….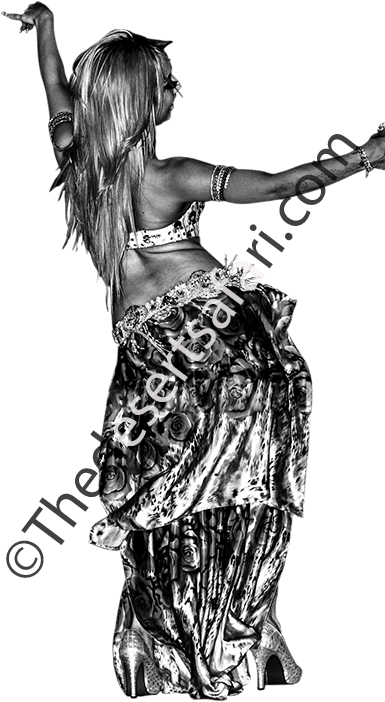 SAFETY
Our "Desert Safari" vehicles are fully fitted with safety equipment and are fully insured with passengers. Our staff is trained in first aid and seat belts are fitted on every seat. Everyone must wear seat belts for their own safety.
WHAT YOU MUST DO
A camera is a must when going to a "desert safari" as the views are breath taking and worth cherishing. Wear comfortable clothes, hats to avoid sun stroke and outfits to prevent suntan. Wearing loose dresses help to prevent moisture evaporation.
Walking in the shingle and soft sand means that often within few steps your shoes are full of sand particles. So wear open and comfortable shoes. If you had a problem with your ankles in past then you should have ankle support in your shoes.
The desert environment can be tough for people but the right precautionary measure makes the desert visit comfortable as any other visiting place.
WHAT YOU MUST AVOID
Avoid wearing jewelry or expensive watches and bringing cell phones as there are no signals at the camp sight. Elderly people and pregnant women do not recommend for thrilling dune bashing activity. In addition, avoid wearing closed shoes and sandals in desert activities.
Save