Dubai Safari Park Is A New Dawn in Wildlife Conservation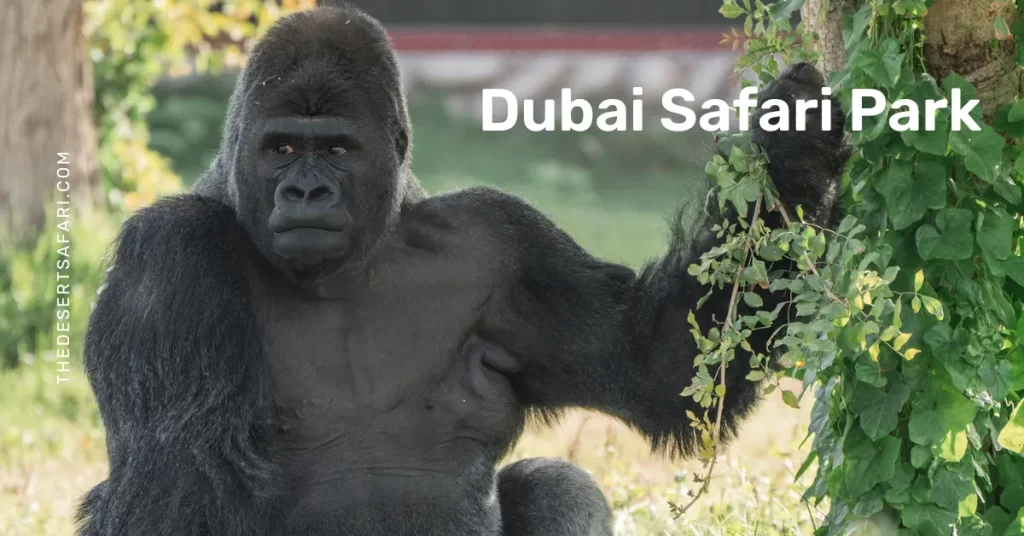 Dubai, known for its towering skyscrapers and luxurious lifestyle, has yet another feather in its cap – the Dubai Safari Park. A melting pot of diverse habitats and exotic animals, this park offers a spellbinding experience that lingers in the hearts of its visitors. So, buckle up and get ready for a wild ride!
Ah, the Dubai Safari Park! A sprawling 119 hectares of pure wildlife wonder. Home to over 2,500 animals from 250 species, this park is more than just a visual treat – it's an emblem of the city's commitment to wildlife conservation. You might ask, "What makes it stand out from other parks?" Well, let's embark on this virtual safari to find out.
Note: 
While many tourists conflate Dubai Safari Park with Desert Safari Dubai, they must understand that they are distinct tours, each characterized by unique timings, pricing structures, and activities.
Unique Features of Dubai Safari Park
| Feature | Description |
| --- | --- |
| Eco-friendly Design | Advanced cooling systems and misting fans that ensure the animals' comfort. |
| World-class Facilities | Innovative veterinary labs, theatres, and more. |
| Distinctive Zones | African, Asian, Arabian, and an Open Safari Village. |
The Beating Heart of Dubai Safari Park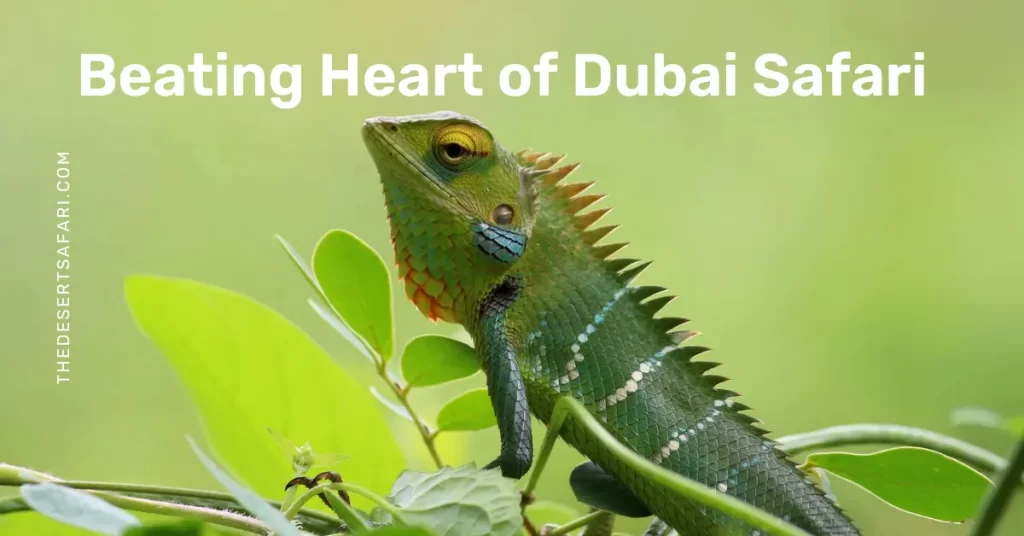 From majestic lions and leaping lemurs to chirpy birds and slithering reptiles, the park is a haven for animal lovers. Ever wondered what it feels like to lock eyes with a white tiger or hear the roar of the mighty lion up close? At Dubai Safari Park, these aren't just dreams – they're everyday realities.
Interactive Shows: Get your mind blown by raptor shows and exotic bird performances.
Feeding Encounters: Ever fed a giraffe? Here's your golden ticket!
Behind-the-Scenes Tours: Dive into the park's operations, guided by experts.
Sustainability At the Heart of Dubai Safari Park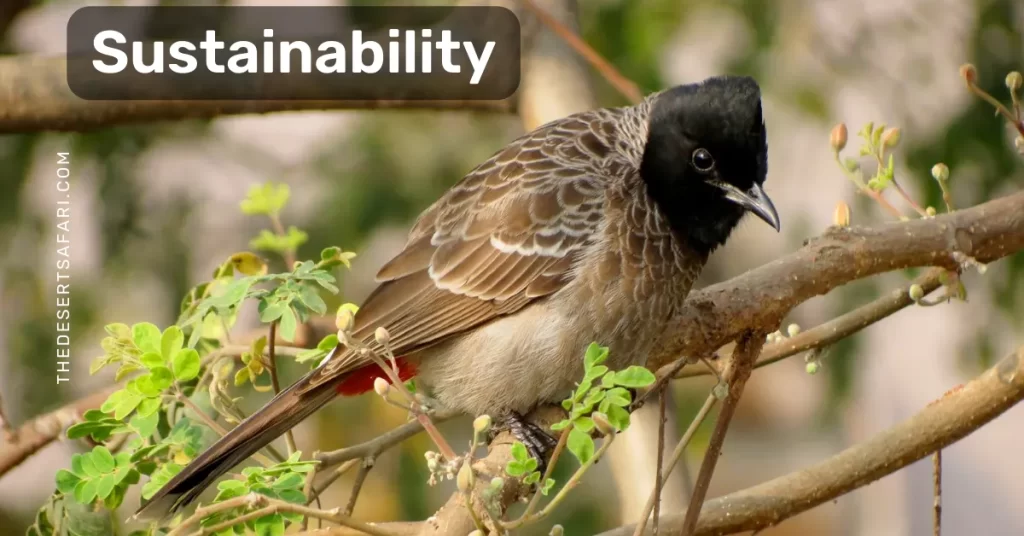 Dubai isn't just about glitz and glamour; it's about responsibility. With state-of-the-art facilities ensuring minimum water and power usage, the park sets a benchmark in sustainable tourism. It's not just a park; it's a testament to Dubai's vision for a greener tomorrow.
Fun Activities for the Little Ones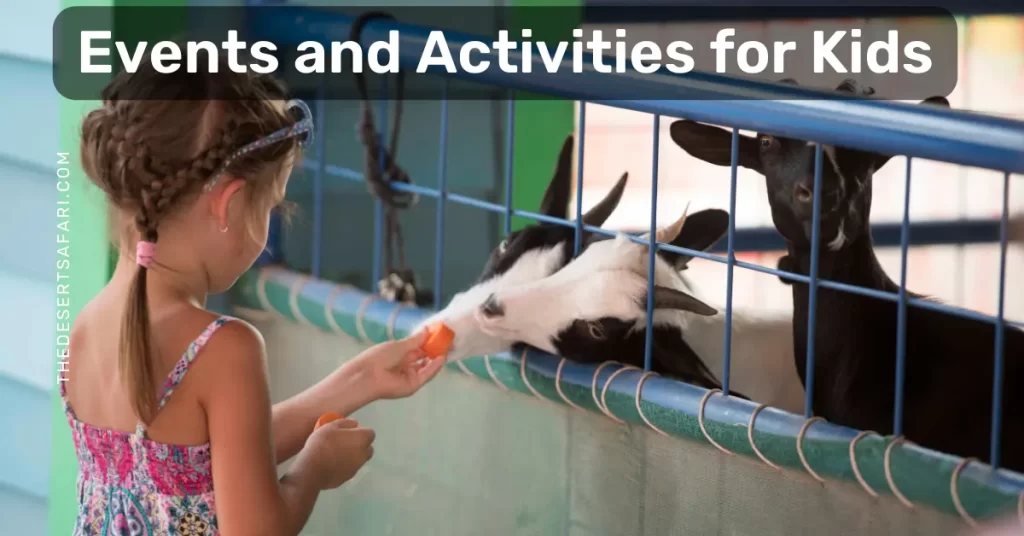 Got kiddos tagging along? The park ensures they have the time of their lives. From interactive zones to educational tours, children not only have fun but also learn a thing or two about the importance of wildlife conservation.
Events and Activities for Kids
| Event | Details |
| --- | --- |
| Wildlife Quest | A scavenger hunt across the park. |
| Animal Art | Drawing and painting workshops focused on animals. |
| Story Time | Enthralling tales of the wild, narrated by experts. |
Plan Your Visit - Tips and Tricks
Embarking on a journey to Dubai Safari Park? The experience promises to be nothing short of extraordinary! But as with all grand adventures, a little foresight can enhance your experience manifold. Whether you're a meticulous planner or someone who likes to go with the flow, these tried-and-tested tips and tricks will ensure you make the most of your trip.
1. Dubai Safari Park Best Time To Visit
Dubai, renowned for its sultry climate, can be quite warm during certain months. Hence, visiting the park during the cooler months, typically between November and March, is recommended. The weather is more pleasant, and the animals tend to be more active during these months.
Purchasing tickets in advance can save you from the long queues. Consider buying combo tickets if you plan to indulge in multiple attractions. Often, there are special discounts for children, senior citizens, and large groups.
Given Dubai's temperamental weather, carrying a hat, sunglasses, and sunscreen is a must. However, don't forget a light sweater, as some indoor areas can get chilly due to air conditioning.
This isn't the time to break in those new heels or dress shoes. The park is expansive, and you'd be walking quite a bit. So, don your most comfortable pair of walking shoes. Trust us; your feet will thank you.
While the park offers several spots to grab a drink, carrying a refillable water bottle can be a lifesaver. Not only is it eco-friendly, but it also ensures you stay hydrated throughout your visit.
6. Plan Ahead with Shows and Feeding Times
The park boasts a plethora of shows and feeding sessions. To avoid disappointment, check the schedule in advance and plan your route accordingly. This ensures you don't miss out on any of the thrilling experiences on offer.
While it's tempting to unplug and immerse in the natural wonders, staying connected can be beneficial. Free Wi-Fi spots within the park can help you upload those Insta-worthy moments in real-time or keep track of any schedule changes.
While you might be lost in the wonders of the animal kingdom, your stomach will inevitably remind you of its needs. Familiarize yourself with the park's dining options. Whether you fancy a quick snack or a hearty meal, knowing where to head can be a boon.
Dubai Safari Park Entry Price
Ticket Type
Features
Day Pass
– Walking tour: Al Wadi to African, Asian, and Explorer villages
– Arabian Desert Safari (10 min shuttle tour)
– Live Shows
– Kids Farm
Day Pass+
– Transported tour: African, Asian, and Explorer villages
– Train service
– Arabian Desert Safari (10 min by electrical vehicle)
– Reserved seats in Live Shows
– Kids Farm
Safari Journey 
– Transported tour: African, Asian, and Explorer villages
– Train service
– Safari Journey (35 min guided bus tour)
– Arabian Desert Safari (10 min by electrical vehicle)
– Live Shows
– Kids Farm
Safari Journey+ 
– Full experience: Transported tour to African, Asian, and Explorer villages
– Train service
– Safari Journey (35 min guided bus tour)
– Arabian Desert Safari (10 min by electrical vehicle)
– Reserved seats in Live Shows
– Kids Farm
Night Pass 
– Environment: Al Wadi, African Village Plaza, Explorer Village Plaza
– Arabian Desert Safari (10 min shuttle tour)
– Restaurants and food trucks
Note: Limited animal viewing with this ticket.
Special Admissions:
Children below 3 years

: Free (Identity card required upon entry).

People of Determinations + 2 companions

: Eligible for Day Pass ticket (Tickets can be availed at the counter upon presentation of a valid POD card).
Daily Timing: Open every day from 9:00 AM to 5:00 PM.
Last Admission:
For ticket holders: 4:00 PM.

For non-ticket holders: 3:30 PM.
Kindly ensure timely arrival to make the most of your visit.
What You Need to Know Before Visiting Dubai Safari Park
Safety First: To ensure the well-being of animals, guests, and staff, everyone entering the park is screened by our Security Team.
Dress Appropriately: Please adhere to the park's dress code.
Respect our Animal Residents: Do not feed or tease animals and avoid littering in the park.
No Riding Gear: Bicycles, scooters, skateboards, and roller skates are prohibited.
Limit Stressors: Balloons, balls, toy guns, and flash photography can stress animals; thus, they're not allowed.
Designated Smoking Zones: Smoking is permissible only in specific areas.
Refreshments: Do not bring outside food and beverages. Alcoholic drinks are strictly off-limits.
Pet Policy: Pets can disrupt the park's ecosystem, so they are not allowed.
Fly Responsibly: Drones aren't permitted inside the park.
Guardian Rule: Minors need adult supervision at all times.
Staff Guidance: Abide by staff instructions and steer clear of restricted zones.
2. Dubai Safari Park Facilities & Services
Restrooms: Conveniently located in the Main Building and around the park villages. Facilities accommodate People of Determination (POD).
Capture the Moment: Get pictures clicked at the park's entrance or during animal feeding sessions. Collect them at the Main Building Souvenir Photos counter.
Lost & Found: Misplaced something? Reach out to the guest service team in the Main Building. If you've exited the park, email the support team for assistance.
Mobility Aids: Wheelchairs and electric mobility vehicles are available for rent.
Information Desk: For guidance on directions or park details, speak to the guest service staff at the entrance.
Baby Care: Changing rooms are accessible in all park villages.
Prayer Rooms: Located in the Main Building, African Village, Explorer Village, and Asian Village.
Medical Assistance: A dedicated paramedic team is ready to assist during park hours.
Stay Connected: Free Wi-Fi is available. Scan the QR Code for the park map and inquire at the entrance for network details.
For Little Adventurers: Rent mini cars for kids at the African and Explorer Villages.
Accepted Currency: Only UAE Dirhams are entertained for cash dealings.
No Foreign Exchange: Dubai Safari Park does not accept foreign currencies, and ATM services are not provided within the premises.
Exploring the Diverse Villages of Dubai Safari Park
Dubai Safari Park, one of the city's premier attractions, spans a vast area, offering its visitors a journey across continents without ever leaving the UAE. The park's unique setup consists of various themed villages, each representing different regions of the world and showcasing the flora and fauna native to those areas. Let's take a stroll through these enchanting villages:
The first stop in your Safari adventure, Al Wadi is a serene oasis setting the tone for the journey ahead. A walking path allows visitors to leisurely explore, soak in the surroundings, and acquaint themselves with some initial wildlife encounters.
Immerse yourself in the vastness of Africa as you encounter the majestic lions, agile cheetahs, towering giraffes, and more. The village replicates the unique ecosystems of the African continent.

Learn about conservation efforts in place for endangered species native to Africa.

Architectural features and landscape designs provide a comprehensive African experience.
This village is designed for those with an insatiable curiosity. Its focus isn't restricted to one region but brings together various global habitats.

The interactive exhibits and hands-on experiences make it especially popular among children.

The village encourages visitors to understand the importance of global conservation and the role humans play in it.
Experience the mystical charm of Asia with its diverse habitats and rich biodiversity. Here, one can find rare species like the Komodo dragon and red pandas.

Explore the various zones that highlight the distinct terrains of Asia, from tropical rainforests to chilly mountainous regions.

The village also emphasizes the importance of preserving the unique wildlife of the continent.
An ode to the local environment, this village offers a deep dive into the wonders of the Arabian Desert. From camels to desert foxes, experience the wildlife that thrives in such harsh conditions.

Understand the delicate balance of the desert ecosystem and the conservation efforts in place to preserve it.

The village offers a blend of traditional and modern, showcasing the rich history and evolution of the region.
Each village within the Dubai Safari Park is a testament to the world's diverse ecosystems and the need to protect them. Visitors leave not only with memories of awe-inspiring encounters but also with a deeper understanding and appreciation of the planet's biodiversity. So, pack your explorer's hat and set off on a global wildlife adventure right in the heart of Dubai!
The Dubai Safari Park isn't just a destination; it's an experience. It's a blend of entertainment, education, and an ode to Mother Nature. Whether you're an adventure-seeker, an animal lover, or just someone in need of a refreshing day out, this park promises memories that last a lifetime.