25-30 minutes of Dune Bashing in Lehbab & Al Awir, Red Sand Desert near the Rock Fossils.
Traditional Desert Camp with many activities.
VIP Sitting
Free Sand Boarding.
Shisha Smoking Free in a beautiful open lounge.
Free Camel Ride "Short Tip Maximum 2-3 Minutes".
Unlimited Hot & Cold Drinks.
Two Belly Dance Show.
Tanura Dance Show.
Fire Show.
Arabic costumes available to wear & take pictures.
Vegetarian and Non-Vegetarian Dinner with BBQ Items.
Small Tattoo of Henna.
Falcon to take pictures.
Friendly Staff to help.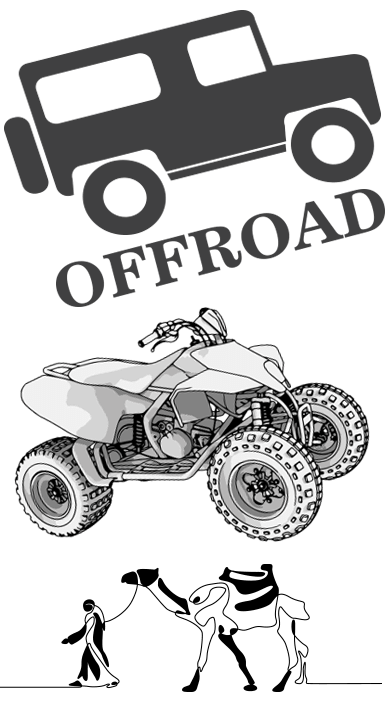 VIP Desert Safari in Dubai
During VIP Desert Safari Dubai Tour, Our safari captain will pick you up on the day of the tour according to the scheduled time; usually, pickup time is between 3:00 PM to 3:15 PM.
In desert safari vip package you will get the front seats on the land cruiser; after pickup, the safari captain will take you to the Dubai desert on the day. It's approximately 45 minute journey from downtown Dubai. We have put together a perfect list of VIP safari activities; every detail of the VIP desert safari in Dubai is planned to unfold surprises for you to take back home.
Once you reach the desert, you get time to relax, and meanwhile, the driver will adjust the tire pressure to prepare for the thrilling off-road ride, also called dune bashing.
You are in for a thrill with our trained and certified DTCM captain. This 30-45 minute dune bashing ride in Dubai's red desert is not for the faint of heart. Please note that this is a rough ride, so it is not recommended for the elderly or infants. Pregnant women are not allowed on the ride.
Not Included In VIP Safari Tour
Camel Ride "Optional" You have to pay an extra 100 AED for 20 minutes.
Quad Biking "Optional" You have to pay an extra 150 AED for 30 minutes.
Horse riding "Optional" You have to pay an extra 100 AED for 20 minutes.
Alcoholic beverages.
VIP Desert Safari Timing
Pickup Time: 3:00 PM To 3:30 PM.
Drop Off: 8:00 PM To 8:30 PM.
Total Duration: 5 – 6 hours.
Flexible Payment Options
You can pay cash to the driver, on the day of the tour.
PayPal account.
Transfer in our bank account.
Pay by credit card on the day of the trip. "In this case, you have to pay some fees also".
Cryptocurrency, We Accept Bitcoin, Ethereum & Litecoin.
SAFETY
Our "Desert Safari" vehicles are fully fitted with safety equipment and are fully insured with passengers.
Our staff is trained in first aid and seat belts are fitted on every seat.
Everyone must wear seat belts for their own safety.
Million Dollars Insurance Policy to secure our Clients.
We have DTCM Approved and trained drivers for the Dune Bashing.
WHAT YOU MUST AVOID
Elderly people and infants are not allowed for thrilling dune bashing.
Pregnant women are not allowed for dune bashing.
Don't eat food before the desert safari tour.
WHAT YOU MUST DO
A camera is a must when going to a "desert safari tour" as the views are breath taking and worth cherishing.
Wear comfortable causal clothes, hats to avoid sun stroke and outfits to prevent suntan. Wearing loose dresses help to prevent moisture evaporation.
Wear flip-flop or sandals.
Booking & Cancellation Policy
Full Refund will be issued on cancellations made before 12 hours before the departure time.
50% refund will be issued if cancellations made before 2 hours before the departure time.
No refund will be issued if cancellation made before 1 hour before the departure time.
If you are eligible for the refund, your amount will return to your account in 7 working days.
Important Information
Seating Arrangement is on the first come basis, and you may advise us in advance for any particular seats in any vehicle.
Click on this link to check the dinner menu.
During the month of Ramadan or dry days, no live entertainment & alcohol will be served as per the government guidelines.
Kids under the age of 4 years considered as an infant, and entry for infants are free of cost.
Kid's age in between 4 to 10 years will be considered as a child, and child rate will be applied.
What is VIP desert safari?
A VIP desert safari is a tour of the desert that includes luxury accommodations and upscale amenities. During the VIP desert safari, you get a seat in front of the desert camp stage, and dinner will be served at your table. This type of safari is typically more expensive than a standard desert safari but offers a more exclusive and personalized experience.
Desert safari VIP package?
VIP Desert Safari Dubai.
VIP Desert Safari With Quad Ride.
VIP Desert Safari With Dune Buggy Ride.
VIP Desert Safari With Camel Ride.