Arabian Night Safari Includes!
Pick & Drop in Land cruiser or similar vehicle from anywhere in Dubai and Sharjah.
25-30 minutes Dune Bashing in Lehbab, Red Sand Desert.
Traditional Desert Camp with many activities.
Free Sand Boarding.
Shesha Smoking Free in a beautiful open lounge.
Free Camel Ride only for few minutes.
Unlimited Hot & Cold Drinks.
Vegetarian and Non-Vegetarian Dinner and BBQ Items.
Optional Tent Inside the desert camp.
Tent inside the Desert camp.
Sleeping bags, mattress & Blanket.
Breakfast Snacks.
Total Privacy.
Friendly Staff to help….!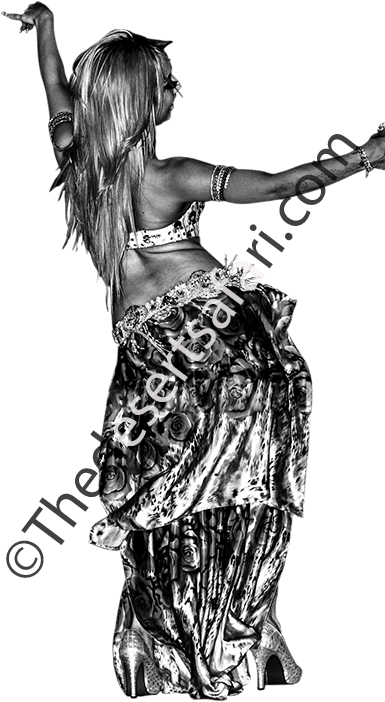 Not Included.
Camel Ride "Optional" You have to pay an extra 100 AED for 20 minutes.
Quad Biking "Optional" You have to pay an extra 100 AED for 20 minutes.
Horse riding "Optional" You have to pay an extra 100 AED for 20 minutes.
Alcoholic beverages
Pick & Drop Time of Evening Tour
Pickup Time : 3:00 PM To 3:30 PM.
Drop Off : 8:00 AM To 8:30 AM.
Total Duration : 17 – 18 hours.
Flexible Payment Options
You can pay cash to the driver, on the day of the tour.
You can pay online in our PayPal account.
You can transfer to our company bank account.
You can pay by credit card on the day of the trip. "In this case, you have to pay some fees also."
You can pay with Cryptocurrency Also, We Accept Bitcoin, Ethereum & Litecoin.
SAFETY
Our all vehicles are fully fitted with safety equipment and are fully insured with passengers.
Our staff is trained in first aid and seat belts are fitted on every seat. Everyone must wear seat belts for their own safety.
Million Dollars Insurance Policy to secure our Clients.
We have DTCM Approved and trained drivers for the Dune Bashing.
WHAT YOU MUST DO
A camera is a must when going to a "the desert safari dubai" as the views are breath taking and worth cherishing.
Wear comfortable causal clothes.
Take some warm clothes for night stay.
Wear flip-flop or sandals.
WHAT YOU MUST AVOID
Elderly people and infants are not recommend for thrilling dune bashing activity, but they can enjoy the other activities.
Pregnant women's are not allowed for the dune bashing & as well as for overnight safari. They can enjoy the evening safari tour without dune bashing.
Overnight Desert Safari
One day out of the busy life, into thrills, excitement, fun, dances, taste and finally serenity is what we offer in our "Arabian Night Safari". We plan our events, attending to details; to make The Desert Safari tour, your dream tour in Dubai. Picking you up from where ever you ask in Dubai, we kick-start with the most thrilling dune bashing ride of the desert. It will surely boost up your excitement and energies for the evening to come.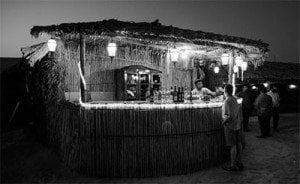 After the thrilling dune bashing in a 4×4 car, we take you to the camp, where you can enjoy the sun set, hold your hearts to freeze the moments in your memory forever as nothing but nature can bring any better treat for your eyes.
You can buy souvenirs from the Arabian shops, dress up and photograph, or get henna tattoo on your hand to boast about after getting back home. If you feel like getting more sand experience, quad bikes and camel rides are a must. While the stage gets set, we serve our guests with a delicious mouth-watering Arabian BBQ dinner and other veg & non veg delicious options.
Take your seats near the stage to enjoy the moves and swings of our famous belly dancer and get greatly amused with the tanura dancer.
Here is when the real essence of this special tour comes to life. A starlight experience, with your share of solitude, peace and serenity is the X-factor in our "overnight safari". Relish the clear canvas of the sky with stars shining like diamonds in the comfort of your sleeping bags and camp. Nothing more soothing than some moments of solitude with the ones you love different from the tiring everyday routine. In the morning, our staff will serve you fresh delicious breakfast. You can enjoy every bit of it before our driver's drop you back home.
How much does Overnight Desert Safari Cost?
Arabian Night Safari cost depends on the addons, the detail list of overnight safari tour prices are mentioned below
Tour Type
Price Per Adult
Price Per Kid
Addon
Overnight Desert Safari
AED 230
AED 200
No
Overnight Safari Without Dune Bashing
AED 200
AED 180
No
Overnight Safari With Camel Ride
AED 330
AED 300
30 minutes of camel ride
Overnight Safari With Quad Ride
AED 350
AED 320
30 minutes of quad ride
Overnight Safari With Horse Ride
AED 330
AED 300
30 minutes of horse ride
Overnight Safari With Dune Buggy
AED 730
Not Available
30 minutes of dune buggy
Overnight Safari With Dune Buggy
AED 1050
Not Available
1 hour of dune buggy ride