Pick & Drop in Land cruiser anywhere in Dubai and Sharjah.
30 minutes Dune Bashing in Lehbab, Red Sand Desert.
10 minutes Camel Ride.
Free Sand Boarding.
Unlimited Water.
Friendly Staff to help.
Sunrise View of Dubai Desert.
And much more….
Not Included
Optional Thrilling Quad Biking.
Optional 30 minutes Camel Trekking in Dubai.
Optional Horse Ride.
Optional Thrilling Dune Buggy Ride.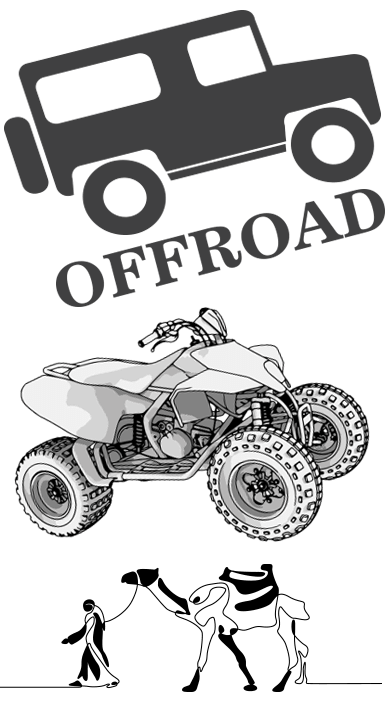 Pick & Drop Time of Morning Tour
Pickup Time : You can select any time from 5:00 AM to 10 AM.
Drop Off : Depends on the pick time.
Total Duration : 3 – 4 hours.
Flexible Payment Options
You can pay cash to the driver, on the day of the tour.
You can pay online in our PayPal account.
SAFETY
Our vehicles are fully fitted with safety equipment.
Everyone must wear seat belts for their own safety.
Million Dollars Insurance Policy to secure our Clients.
We have DTCM Approved and trained drivers for the Dune Bashing.
WHAT YOU MUST DO
Please do bring a camera with or at least a mobile phone to take the pictures of Dubai desert. In the morning, the desert looks more beautiful than the evening or afternoon.
Wear Flip-flop or Sandals.Wear casual dress.
Wear flip-flop or sandals.
WHAT YOU MUST AVOID
Elderly people and infants are not recommend for thrilling dune bashing activity.
Pregnant women's are not allowed for the dune bashing.
Infants (under 4 years of age) are not allowed to sit during in the car during the dune bashing.
Morning Desert Safari in Dubai
We've been raised with the stories of marvels of the desert, where when the first ray of sun touches the land it turns "The Dust into gold." The golden treasures of the Dubai desert which amazingly aren't even buried; need a quest in the morning light to be discovered. So what are you waiting for; pack your bags, book with us our amazing morning desert safari tour.
Morning Safari Itinerary
First, we'll pick you up from anywhere in Dubai & Sharjah in Land Cruisers. Our safari captain will take you to the desert for the dune bashing. Be ready for the rough ride which will surely give you Goosebumps and bring in life your lost thrill.
It's a thrilling ride so not recommended for aged & infants as well as for the people who have back problem. Dune bashing is not allowed for pregnant women's.
After 30 to 45 minutes of the thrilling ride, the driver will stop at any high dune. So you can take photos and enjoy the sand boarding.
If you are looking for the camel ride tour, you can add it on with your morning trip. Camel ride in the morning will be for 30 minutes.
If you want to ride the quad bike or dune buggy, you can add that also with our morning tour.
Morning tour timing is flexible, and you can select any pickup time from 5:00 AM to 10:00 AM. Tourist is going early in the morning to see the sunrise.
When you have finished with your fun at The Desert Safari Dubai, we will drop back you to your hotel.
Morning Desert Safari with Quad Bike
If you are looking for the self-drive adventure, you can book morning desert safari tour with quad bike also. In morning we will provide you 400 to 750 CC quad bike and you can ride it in open desert.
Once you reached to the desert, driver will take you for the dune bashing in Red dunes, dune bashing will last for 30 – 45 minutes, after that safari captain will provide you Quad bikes.
To book morning safari with quad bike please do mention in your email.
Morning Desert Safari with Dune Buggy
You get the chance to ride one of the powerful buggy ranging from 840cc to 2000cc. 840cc buggy is a single seater, and 2000cc is double seater. You can book dune buggy for 30 minutes to 2 hours.
Booking & Cancellation Policy
Full Refund will be issued on cancellations made before 12 hours before the departure time.
If you are eligible for the refund, your amount will return to your account in 7 working days.
Important Information
The desert safari tour duration includes the pickup and drop off.
Mostly morning desert tour is on private bases.
Total tour time depends on the activities you select.