Best European River Cruises
When it comes to European river cruising, the options are abundant and diverse. Ships primarily navigate parts of Germany, Austria, Switzerland, France and the Netherlands. But you will also find itineraries in the Ukraine, Russia, Portugal, Italy, and Spain. No matter where you cruise, you will find Europe's rivers traditional and picturesque. There are many best European river
cruises
.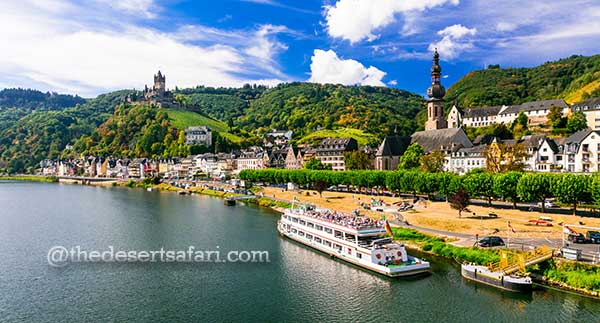 Best River cruises in Europe
Now the river cruising is the fastest growing sector of the cruise industry; new ships launches each year. It means more choices, including an ever increasing number of theme vacations such as active and family oriented sailing, food and wine. Here are some things you should know before going on a river cruise.
River Cruises are busy
Ocean cruises that offer sea days with plenty of time to relax. Voyages along European waterways include a stop each day with a working albeit entirely optional sightseeing program. So if you want to make the most of your trip, there is not always as much time to chill out on board as you might think.
They differ from ocean cruises
The majority of river cruises are a week long typically taking in three countries with some lines offering long trips from 10 days to two weeks. They almost always start in fantastic cities such as Amsterdam, Paris, and Budapest, and most journeys include an overnight onboard. Companies also offer pre or post cruise stays so passengers can spend more time in these cities.
Following are some best European river cruises:
Rhine River Cruise
Danube River Cruise
Rhone River Cruise
Seine River Cruise
Douro River Cruise
Elbe River Cruise
Rhine River cruise from Dusseldorf to Cologne
The Rhine has a significant traffic route for transporting goods to the city as well as a traditional route for river cruise tourism. Also, it offers Cologne's residents and visitors a pleasant opportunity to get to know the city from its most beautiful perspective.
As a guest on shipboard, you will have the best panoramic view of Cologne's most prominent tourist attractions, ranging from the scenic, historic city center to the ultra modern Rheinauhafen with its crane houses.
The individual shipping lines offer different routes and themes. In some cases, you can enter the boat at some different landing points at times that fit accessible into your schedule. On board you can find out interesting facts about Cologne's history while you gently float along, enjoying a refreshing drink or taking a sunbath. For those who would like to go dancing on a boat on the Rhine, various event ships offer a range of options. You can find the details on the links to the different shipping lines.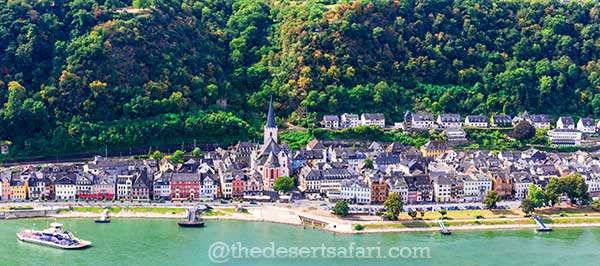 Uniworld River Cruises 2017
Los Angeles-based Uniworld Boutique River Cruises has a fleet of 12 boutiques, hotel-style ships with over 500 departures to from which to choose. More than 40 routes along 12 rivers traverse over 20 countries throughout Central and Eastern Europe, and Russia. While Uniworld's traditional customer base is in the USA, Australians are second and growing. So if you are on USA tour do visit them.
Uniworld agency is a multicultural headquarter in New York with satellite offices in Atlanta and Detroit, theUniworld ships include River Royale, River Queen, River Orchid, River Princess, River Tosca.
Viking VS Uniworld, Viking is better known for being in the public eye and is the largest cruise line in Europe; Uniworld has been around for longer. It initiated in 1976, and in 2004 became part of the Travel Corporation, which includes upscale Red Carnation Hotels. Both lines sail on all the famous rivers of Europe, and further afield, including Russia, Egypt, and Asia.
Rhine River Cruise
The Rhine is one of Europe's major rivers, flowing through Switzerland, Germany, France, and Holland. Cruises are available from Basel, Switzerland and Amsterdam, Netherlands and last about eight days. The tourists can enjoy River cruise holidays include full board housing on board, and transport to the ship by coach, air or Eurostar with packages by following the guides on hand to take visitors on exciting shore excursions.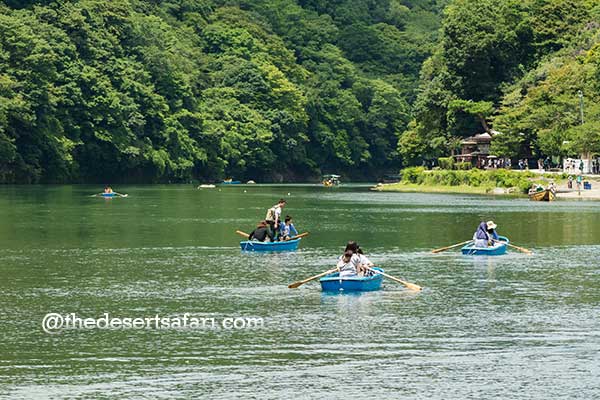 Cruises on the Rhine River
Cruises on the Rhine River combine with other waterways, such as the Moselle, Main and Danube rivers. The river area around, Rhineland has a natural beauty that is fabulous.The picturesque mountain, beautiful forests, mysterious castles and traditional wineries provide an excellent background to a river cruise.
The best river cruises in Europe & Harbor cruises in The Rhine are the Panoramic boat cruise, a day trip down the Rhine with a Wine Tasting, a cologne bus tour, KD Rhine pass, Dusseldorf and 2-hour Christmas boat tour. They are known as top 10 European river cruises.
The Rhine River cruise offers the variety of shoreside experiences that is one of the joys of it. The visitors can explore the cobbled streets of a sleepy medieval village or can take the sights of a vibrant city and Cologne, enjoy a lazy afternoon wine tasting, stroll the banks of a tranquil canal or marveling at a splendid Baroque palace or spectacularly spooky Gothic cathedral.
They also give the opportunity to visitors to enjoy a delightful meal at hard rock café, cologne dinner, Christmas dinner, and Sunday brunch.
There are several different cruise operators which offer Danube River cruises. Each of these cruises is an excellent way to visit some of the most beautiful destinations from Germany to the Netherlands. The Luxury Danube River Cruises, Ama Waterways, Avalon, CIE Tours, Collette Deluxe Cruises, Scenic Tours, Tauck, Trafalgar, and Uniworld which offer first class cruises on the Danube River.